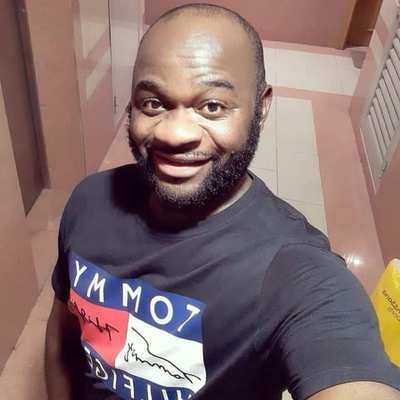 About me:
Dear Sir/ Madam,
Upon review of your posting for a Commis Chef to come on board your team, I felt compelled to submit my resume for your consideration. As a chef who have been working in the UAE since 2014 with various restaurants and Hotel, combined with my commitment to team collaboration and outstanding customer service, I would significantly benefit your restaurant in this capacity.
I am prepared to excel in this level of chef position with your establishment and acquire comprehensive experience in food preparation and general kitchen operations. My outstanding work ethic and my commitment to culinary excellence is certain to make me an immediate asset to your senior chef team. Furthermore, my additional strengths in communication and organization prepare me to thrive in this position and make a strong contribution to the success of your restaurant/organisation.
Please consider the following highlights of my qualifications.
Poised to excel in accomplishing a wide range of tasks assigned by senior chefs, including storing and preparing produce, dairy, meat, fish, poultry, and shellfish. Acquired hands-on experience in preparing, plating
Strong focus on upholding all food safety and sanitary regulations to ensure across-the-board compliance.
Possess a superb ability to get along well with diverse personalities and collaborate effectively toward the achievement of common goals.
With my education and experience, coupled with my enthusiasm and dedication to achieving success, I could swiftly surpass your expectations as your next Commis Chef. I look forward to discussing the position in further detail. Thank you for your consideration.
Below are some certifications which I have acquired through my past years working in my last jobs,
                 . Food and personal Hygiene.
                 . Basic Food Hygiene.
                 . Food Safety Hygiene Level 2.
                 . Advance PIC 3 (Person in Charge level 3).
                 . Highfields Level 3 award in Food Safety               
                 . Allergen level 3 for management 
                 . Fire Safety training.
                 . First Aid.
                  . HACCP Awareness.
Experience
Talented chef with 8 years of experience in the UAE working with Restaurants and Hotel, experienced in All day Dining, Casual Dining, best at ala Carte, Western breakfast, working in Mexican /American restaurants, Dubai and Abu Dhabi, 
Education
Legoland land Hotel, Jan 2021 to April 2022, Motiongate Dubai, Salsa Mexican 3,FoodRustic Mexican /American Cuisine Abu Dhabi 
Restaurants / Food Service profesionals
Professionals from different sectors near Al Barsha First, دبي