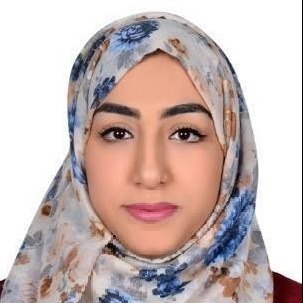 حول Hala Alkadi:
Competent Middle School Math Teacher seeking a challenging role. Bringing 4 years extensive experience in lesson planning, classroom discipline maintenance, and coaching to achieve the top grades and increase the ranking of the school.
تجربة
I am a math teacher at Al Rawafed Private School, I taught grade four for two years. I honestly enjoyed this experience and learned alot from my students. Everday was different, and I felt like understanding each student better and better as we progressed on the program. This experience helped me to understand that teaching was a right choice of my career.
As you can see from my resume, I have been teaching middle school for two years.
I enjoy working with talented students after school, helping them to develop their skills and prepare for competitions, so they can represent the school and achieve their dreams along the way. I would love to bring the same attitude to your place.
التعليم
My favorite teaching style is the activity method. I encourage students to ask questions, to think creatively, and to find the answers. In my opinion, it is much more effective than to simply give them the answers. Because once they learn in this way, they tend to remember the lesson better, and it also helps them to develop a questioning mind, and a curiosity about the world around us. Of course, it isn't always possible to apply my favorite teaching style, and I am definitely ready to adapt it to the conditions in the classroom, as well as to the subject we cover.
المحترفون الذين يتنافسون مع Hala
محترفون من نفس قطاع الهندسة\ الهندسة المعمارية مثل Hala Alkadi
محترفون من قطاعات مختلفة بالقرب من Abu Dhabi, أبوظبي
المستخدمون الآخرون الذين يطلق عليهم Hala
وظائف بالقرب من Abu Dhabi, أبوظبي
---

ANOC

Abu Dhabi, الإمارات العربية المتحدة

Abu Dhabi, UAE - Hospitality/Travel · Responsibilities and Duties · Answer all incoming calls, connect them to the appropriate extension in an efficient, friendly and caring manner according to the Em ...

---

SAIF GROUP

Abu Dhabi, الإمارات العربية المتحدة

Sorting, washing, drying, pressing, and folding clothing and other têxtile items. · Removing stains from items using the appropriate procedures. · Performing minor sewing duties. · Tracking which item ...

---

NES Fircroft

abu-dhabi, الإمارات العربية المتحدة

OTHER

Hello, Greetings from NES FIRCROFT · We are looking for an experienced "LAB TECHNICIAN" for a Major Oil and Gas service Provider Company based in UAE. · Yearly Renewable Contract · To be based in Abu ...