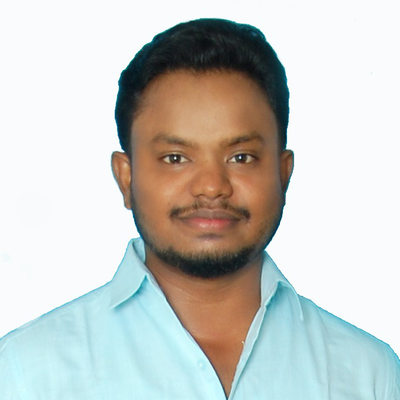 jamal mytheen
Site Engineer (Structural fabrication & Erection)
Dubai, دبي
حول jamal mytheen:
This is H.Jamal Mytheen from Tamil Nadu (India) having 10 years experience in steel structural engineer and Qc engineer cum welding supervisor(piping and structural). I have working more than two company in tamil nadu (india). Now currently available UAE. 
تجربة
To evaluate precision and accuracy of site activities and testing, measurement, and analytical equipment as required.
Create and manage all site QA/QC close out documentation in an approval format acceptable by the client.
Conducted Ultrasonic Testing and verification of thickness on Heat Exchangers, Pressure vessels, Reactors, Drums & tanks.
Carried out MT on weld nozzle fillet weld and inspected on machined component by using different method like fluorescent method &Visible method using yoke.
Assigned to NDT Technician to carry out on Weld Inspection on structural. Carried out NDT testing for client using UT THICKNESS, PT&MT methods.
Structural (ISMB AND ISMC) cleaning and Fit up visual Inspection.
Preparation of daily offer  for RT,  evaluation and clearance to Clint
To ensure all the erection activities and Inspection.
Preparation of documents like Fit up Reports, welding Reports.
ISMB, ISMC, PLAT fit up and welding Inspection.
Preparation of documents like all type of protocol formats and monthly  running bill 
Maintained the register of electrode 
Maintained and renewal the welder cards and equipment certificates   
To ensure all the material blasting, first coat red oxide and second coat enamel, activities and Inspection
التعليم
Bachelor's Degree in Mechanical Engineering from Annai Teresa College
 Of Engineering in the year 2011with 63%.
ASNT NDT (NON DESTRUCTIVE TESTING) LEVEL II.
محترفون من نفس قطاع الهندسة\ الهندسة المعمارية مثل jamal mytheen
محترفون من قطاعات مختلفة بالقرب من Dubai, دبي
المستخدمون الآخرون الذين يطلق عليهم jamal
وظائف بالقرب من Dubai, دبي
---

Apt Resources

Dubai, الإمارات العربية المتحدة

Required Motorcycle Mechanic - Dubai · Our client in Dubai is seeking to hire an Experienced Motorcycle Mechanic · Responsibilities: · Must have experience in dismantling engines, repairing and · repl ...

---

MedX Pharmacy

Dubai, الإمارات العربية المتحدة

Urgent Vacancy for Retail Pharmacists in Dubai · Requirements: · Licence DHA · Licence DHA · Experience - 2 to 4 years minimum UAE experience · Qualification - B.Pharm · Location: · Dubai · Job Type ...

---

AAA Fair deal

Dubai, الإمارات العربية المتحدة

We are looking for Energetic real estate sales consultant for our business · requirements · Only Pak**ista*ni are required · Women from Pak*&istan are prefered · 6 months of industry sales experience ...