4 years ago · 1 min. reading time · visibility ~10 ·
A Tale of Grief and Puppy Love by Deb Helfrich - A Must read for all Canine lovers.
My Valentine's day just got better on completing this awesome book by @Deb Helfrich . A recommended read to all ! 


Dogs die. But dogs live, too. Right up until they die, they live. They live brave, beautiful lives. They protect their families. And love us. And make our lives a little brighter. And they don't waste time being afraid of tomorrow - ----- Dan Gemeinhart
You have a great take on getting your readers to realise what matters to one. For most people live in self-denial.
Dear Deb I love the way you poured out your heart and soul in this book . The subtle way of reliving your experience with both Tanganyika and Zanzi has been such a sweet surprise to me. 
For there are times when I imagined myself in your place and got as emotional and happy in certain parts of the book. I haven't had the privilege to grow up with or raise a canine companion but my few encounters with them - Magical. Just one word to explain the love they show. 
No one can love anyone as  much as a dog can love you. An eternal love that lasts till the end of time. 


Author in Source Title
A magical memory that makes us want to meet our best friend even in the afterlife if there ever exists one.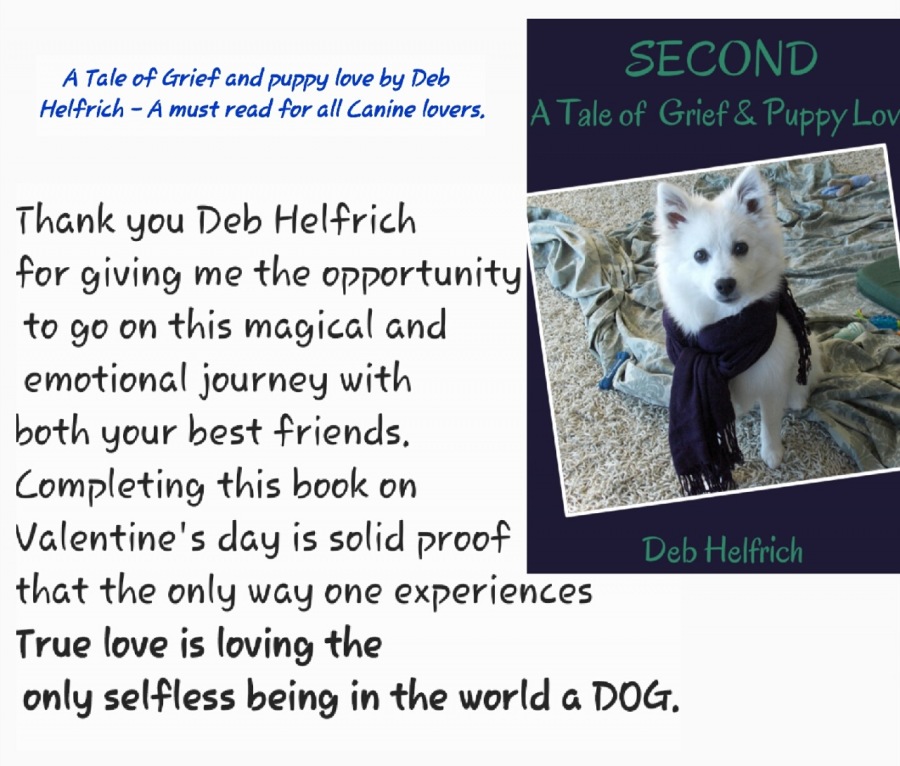 You can purchase her e-book at
https://www.insightsoccur.com/
A must read for all Dog lovers
❤ Happy day to you all my lovely beBees ❤
"
You have no groups that fit your search