1 year ago · 1 min. reading time · visibility ~100 ·
Flying without wings!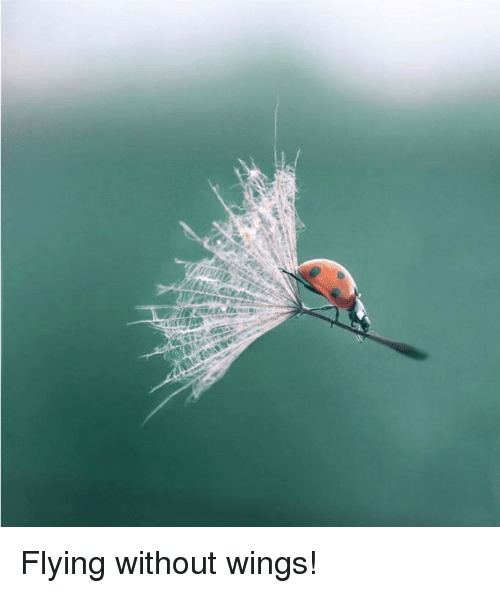 I
slowly
stutter, I
gently
stand
Life's been hard, I acknowledge with a nod
It's been a battle of winning wars
Wars known & Wars unknown
I know it's harder, For those with no clue
I heed a warning, I teach a thing or two
I get a smile, A grateful nod
That's what life is about!
I keep flying without wings
With blessings from grateful hearts!










About me
I am a brand ambassador for beBee Inc, an ardent reader, a Purpose-Driven Career Strategist.
My passion is to help create a purpose-driven world around me.
I coach individuals, train teams down the path of change, and enable them to fit comfortably in the project/job assigned to them.
A more human workplace is something I've dreamed of since I realized how much we get back from the community by being human and were we all not created for this very same reason.
I encourage women worldwide to recognize and embrace their true potential as entrepreneurs and believe in themselves.
I believe we must have all the courage to make the right choices to activate our value-driven purpose.
For we do not grow alone we use the immediate surrounding and the people around us to grow and shine. And when we shine we shed light enabling others to see a well-defined path — Fatima Williams
You have no groups that fit your search