It had a soul and even though it died it still lived.
She was searching
She didn't know where she left it
Her heart skipped a beat
It was right here
She felt it few minutes ago
She could not understand what went wrong
She stared out at the window
The weather was gloomy
It had rained heavily the night before
The drizzles were still on and off
It reflected her mood
She remembered she was searching and went back at it
She wanted hard to believe she had not lost it
But she knew the truth. She could not accept it
She knew she cannot change reality
She cannot cease to exist because of this
She has to evolve and move on
The dew drops reminded her of the tear drops on her cheeks
She wiped them away and looked at herself in the mirror
She did not lose it
It died
The emotion had blossomed so many beautiful memories, died
It had a soul and even though it died,
it still lived. 
She had to embrace the fact
It was eternal
Even though it died and ceased to exist
It lived
A peek back brought her joy and anguish.
For it was too good to be true
When she realized that it wasn't too good it was real
She could not put a price tag on it with adjectives
It was an object of her expectations & actions
It now ceased to exist
She was caught up in that moment
The moment had gone
It was real and it is eternal
 It died but lives on.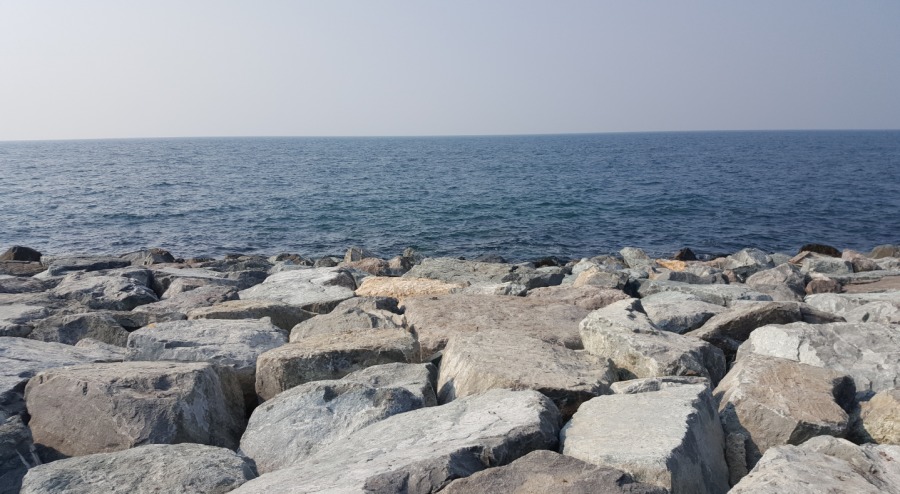 The view with the Atlantis Dubai behind.
A spontaneous display of words. My thoughts on any emotion.
I'd love to know your thoughts!
 
My Path on beBee has been Blissfull so far !
To read about my beBee journey visit my blog or follow me here as I share my experiences with you.
https://www.bebee.com/@fatima-williams
JOIN ME on beBee and start buzzing
My beBee lesson
 
"In giving we receive;
 In receiving we learn;
 In learning we grow. "Fatima Williams
Here's a link to my very first buzz on beBee
https://www.bebee.com/producer/@fatima-williams/my-world-of-bees-buzzes-honey
I invite you to join my hive - Why beBee to share your experiences on Why beBee ?
https://www.bebee.com/group/why-bebee
About me
I am a brand ambassador on beBee , an ardent reader and during my working hours provide HR Recruitment services to many organisations in the GCC. I love life and live to enjoy every single minute given to me.  I love to write and do so rarely ( Winks)
Thank you for reading this article. I welcome your comments. I follow some amazing people on beBee from who I draw my inspiration to write. If you find this article very useful or interesting, please share it with other members of your Social networks.
"To share to learn"
***All content & Images Copyright 2017 ***No image shall be used without my consent apart from through this buzz***
"
قد تكون مهتمًا بهذه الوظائف
تم العثور عليها في: beBee S2 AE - منذ 3 أيام

---

deel.

United Arab Emirates, الإمارات العربية المتحدة

OTHER

Who we are and what we do · Deel is a global team that helps businesses hire anyone, anywhere, easily. Deel consists of more than two thousand self-driven individuals spanning over 100 countries. Our unified yet diverse culture keeps us continually learning and innovating the Dee ...

تم العثور عليها في: Talent AE± - منذ 18 ساعة

---

Consolidated Lifting Equipment LLC

Abu Dhabi, الإمارات العربية المتحدة

We are looking for Crane maintenance supervisor with atleast 2 years experience as supervisor . Perform all aspects of crane service at site (offshore/ onshore) and in the workshop. Responsibilities includesInspect, troubleshoot and repair hydraulic cranes, offshore crane .Superv ...

تم العثور عليها في: beBee S2 AE - منذ 4 أيام

---

UNITED ARAB EMIRATES UNIVERSITY

Abu Dhabi, الإمارات العربية المتحدة

دوام كامل

Job Description · The Department of Integrative Agriculture of the United Arab Emirates University invites applications for an Assistant or Associate Professor position in the field of agricultural hydrology and irrigation systems engineering. Particularly welcome are applicatio ...