4 years ago · 2 min. reading time · visibility ~10 ·
It had a soul and even though it died it still lived.
She was searching. She didn't know where she left it. Her heart skipped a beat. It was right here. She felt it few minutes ago. She could not understand what went wrong. 

She stared out at the window. The weather was gloomy. It had rained heavily the night before and the drizzles were still on and off. It reflected her mood. 
She remembered that she was searching and went back at it.
She wanted to hard to believe she had not lost it. But she knew the truth. She could not accept it. She knew she cannot change reality. She cannot cease to exist because of this. She has to evolve and move on.
The dew drops reminded her of her tear drops on her cheeks. She wiped them away and looked at herself in the mirror.
She did not lose it. It had died. The emotion that had blossomed so many beautiful memories had died. 
It had a soul and even though it died it still lived. 
Author in Source Title
She had to embrace the fact it was eternal even though it had died and ceased to exist.
A peek back into the past brought her joy and anguish. For it was too good to be true and when she realized that it wasn't too good it was an object of her expectations which now ceased not to exist. She was caught up in that moment. The moment had gone.
But it was real and it is eternal.
 It died but lives.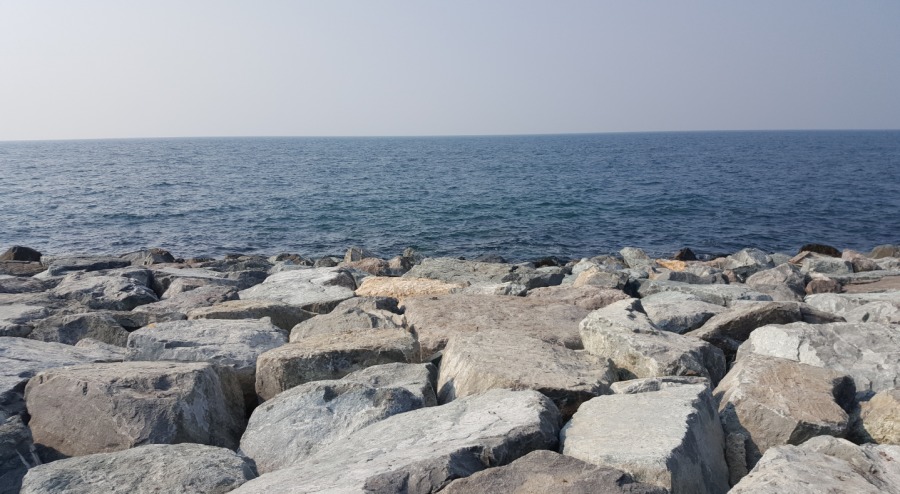 The view with the Atlantis Dubai behind.
A spontaneous display of words. My thoughts on any emotion.
I'd love to know your thoughts!

My Path on beBee has been Blissfull so far !
To read about my beBee journey visit my blog or follow me here as I share my experiences with you.
https://www.bebee.com/@fatima-williams
JOIN ME on beBee and start buzzing
My beBee lesson

"In giving we receive;
 In receiving we learn;
 In learning we grow. "Fatima Williams
Here's a link to my very first buzz on beBee
https://www.bebee.com/producer/@fatima-williams/my-world-of-bees-buzzes-honey
I invite you to join my hive - Why beBee to share your experiences on Why beBee ?
https://www.bebee.com/group/why-bebee
About me
I am a brand ambassador on beBee , an ardent reader and during my working hours provide HR Recruitment services to many organisations in the GCC. I love life and live to enjoy every single minute given to me.  I love to write and do so rarely ( Winks)
Thank you for reading this article. I welcome your comments. I follow some amazing people on beBee from who I draw my inspiration to write. If you find this article very useful or interesting, please share it with other members of your Social networks.
"To share to learn"
***All content & Images Copyright 2017 ***No image shall be used without my consent apart from through this buzz***
"
You have no groups that fit your search