5 years ago · 0 min. reading time · visibility ~100 ·
My Diary - A Note to myself dated 30th January 2008
There is nothing you cannot do !

Nothing is above its reach.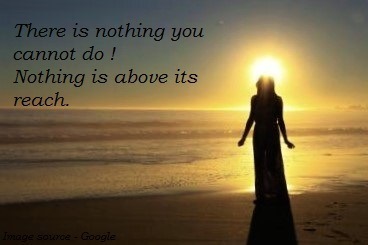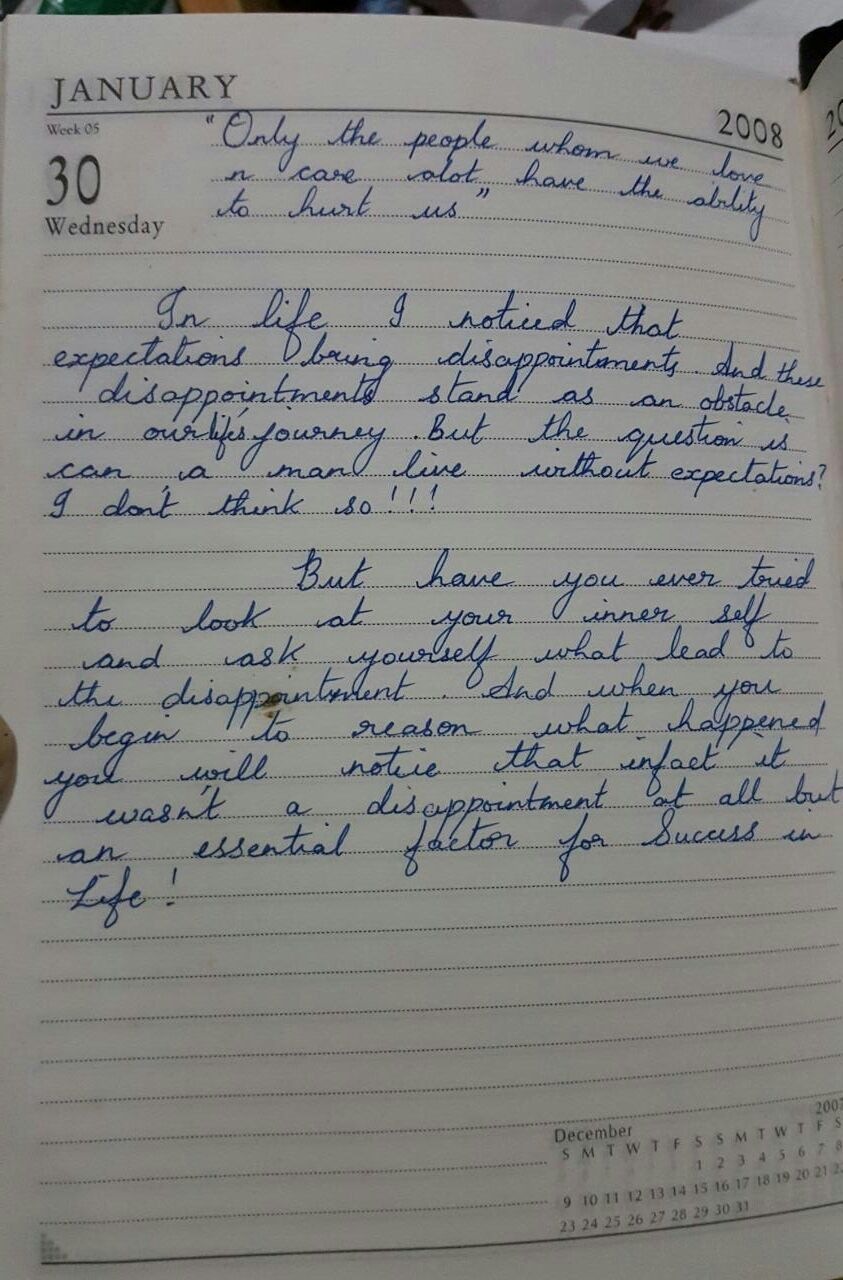 In life I've noticed that expectations bring disappointments.
These disappointments stand as an obstacle in our life's journey.The question is

Can a man live without expectations ??
Have you ever tried to look at your inner-self and ask
 What lead to the disappointment ?
When you begin to reason what happened you will notice that infact
It wasn't a disappointment at all , But an essential factor for Success in Life !
The secret of success is learning how to use pain and pleasure,Instead of having pain and pleasure use you.

If you do that, you're in control of your life, if you don't - Life controls you.

Anthony Robbins

You have no groups that fit your search