4 years ago · 4 min. reading time · visibility ~10 ·
My Long Lost Love ! My path from Teaching to Coaching to Recruitment.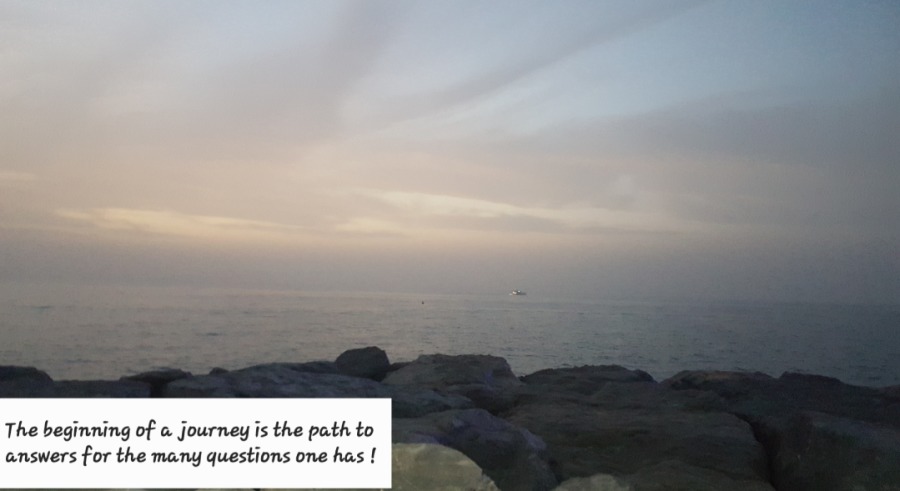 The below journey is quite personal to me but I share it with the world to show you what it means to look at life positively !

I begin with my favorite quote:

Everything can be taken from a man but one thing: the last of the human freedoms—to choose one's attitude in any given set of circumstances, to choose one's own way.
When we are no longer able to change a situation, we are challenged to change ourselves.Victor Frankl
I secured a Diploma in Teaching education after high school. (Later on secured a Masters in English Literature)
 I was 8 and decided based on my experiences as a student to teach, as I did not want to be like some teachers in school and also because I wanted to be like some of my awesome and motivational teachers.
My Journey - Challenging, exploring, filled with curiosity, learning, understanding, and implementation of lessons learnt.
While training to be a teacher I've had the opportunity to learn from the presentation sisters of Church Park. Nano Nagle is our patron. Nano" Nagle founded the "Sisters of the Presentation Convent of the Blessed Virgin Mary" in Ireland and is a pioneer of Catholic education in Ireland. She was declared venerable in the Roman Catholic Church on 31 October 2013 by Pope Francis.
Learning with the presentation sisters made me think about walking into their life of service along with teaching as the crux.
I was 17, my Dad had a major stroke due to his high blood pressure and failure to take his BP tablets on a long bus journey during an office trip. They delayed bringing him to the hospital for about 4 hours. This caused some damage and his left side paralyzed. A pause in the lives of my mom, sisters, and Dad. 
 I have to talk about my Dad here this incident paused my teaching career. For the next one year while studying I wrote to my Dad telling him that needed him back on his feet. For his sake, for our sake. That we needed him. I
earnestly
prayed to mother Mary every night to see him walking again when he comes to see me on the open day. 
And
miraculously
he did come walking, limping though, with the support of a walking stick. His hand still stubborn, refused to budge in. 
Mum's taken him to the best physiotherapist centers in the country but in vain. He gave up on exercising. This became his way of life for the next 10 years till he passed. I was busy trying to study and make a career. For the time being, all was well. I taught for one year as a teacher in secondary education. With Dad unable to work anymore providing just moral support, mom's salary wasn't enough to bring food to the table and run the show. Sister's educated, rent paid and things we had to do as regular people along with Dad's medical bills. He didn't have a medical insurance at the time.
As an Anglo-Indian
,
I was blessed with scholarships and completed my Education with good academic records. There was still books, miscellaneous fees, pocket money and other needs.  
I had to move to a well-paying job to cover the expenses. The most paid jobs during that time - the most famous call centers. With the fire of teaching burning inside I start taking calls assisting customers.
My persistence, usage of skills to increase productivity and ability to influence peers to perform similarly pushed to the leadership role. This convinced my management. 
I found a way to input my teaching skills and keep the passion burning.  
I took the path of supervising, coaching, was promoted as a coach/trainer and a Team Leader. I've
witnessed
the growth of many entrepreneurs/Managers who are to this day humble to thank me. My Coaching was simply through storytelling. Process training didn't need much time. The storytelling techniques helped increase productivity and process knowledge as well.
Hence my path from Teaching to Coaching and Recruitment. 
Even as an HR/Recruiter I leave my candidate with a lesson, a memory or an experience they can carry on. My Dad was super proud of me for supporting my family. He always told me I was the boy child of the house and had raised me well. Thanks to both my parent's for;
"For through difficulties, I learnt the value of family and relationships. The value of money and the value and character of people with and without money. 
My article on women entrepreneur's prompted me to have a flashback of my calling.
I wrote the article in an attempt secure a scholarship that will enable me to study again
. Awaiting results!
 As an entrepreneur one will have the option to do all the thing's one once loved and love never dies does it?  
Teaching can be in any form as a Teacher, a Coach, a Leader, a Manager, a Recruiter, a Writer and so on!
To a passion, I should be able to fulfill and the only answer is the journey I've begun. 
I know not where this takes me but I'm happy I'm going to give it a try. 
I
implement
my love for teaching in every job I'm assigned to. To enable one to realize on their own. To learn from experiences and to live with purpose in life. 
I turned my difficulties into subjects of learning.  A story like many many individuals who've supported their family. 
F

ind inspiration and ways to get back to your long lost love! Inspire and be Inspired.
My learning from the above journey.
Turn your difficulties into subjects of exploration.
Turn your explorations to answers that will lead you to what you want to do in life.
If you want to save lives but crib you've not studied medicine then your missing the point of what you want to do in life.

Add elements of your passion to a given opportunity or the circumstances you

are forced

into

.

Input ideas that exhibit your passion in the job you have. 
Find satisfaction and love in the job assigned by looking at the bigger picture.

Use them as step-stones to get to where you want. And

ultimately

 you will get to where you want to go.  

Stay awesome always :)
About me
I am a brand ambassador on beBee, an ardent reader and during my working hours provide HR Recruitment services to many organizations in the GCC. I love life and live to enjoy every single minute given to me. I love to write and do so rarely ( Winks)
Thank you for reading this article. I welcome your comments. I follow some amazing people from whom I draw my inspiration to write. If you find this article very useful or interesting, please share it with other members of your Social networks.
To share to learn" Stay awesome always!

""
You have no groups that fit your search