4 years ago · 2 min. reading time · visibility ~10 ·
My World of bees, Buzzes and Honey II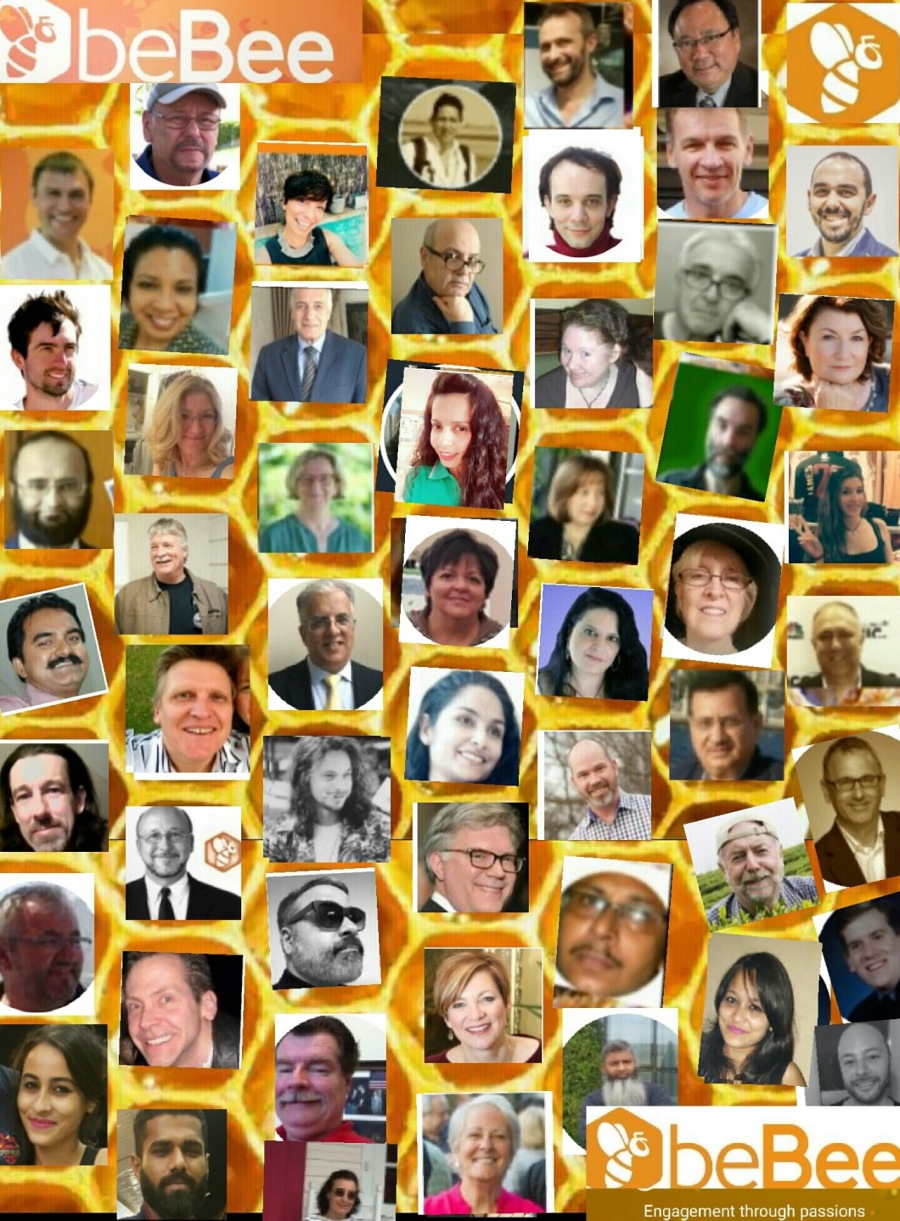 I've decided to sit with My World of bees , buzzes and honey Part II
Its been a while now !
I met beBee in Summer last year and fell in love with it as I was falling out of love with someone else.
It filled the gap I had with a human !
I was interacting not with just one but so many lovely people. People who did not ask anything in return but just gave love, knowledge and kindness away.
"When you breathe you need the air around you
Or you suffocate
When you drink you need the water in your glass and not around you
Or you'll drown"
beBee to me is like the air around me
I breathe because of the input I receive from this special affinity network.
I stepped out of my hive a beautiful bee with radiant wings.
The colors on my wing reflect my thoughts and ideas.
The honey I buzz out reflects my Soul.
The flowers ( hive ) I pollinate feed me to my full
In turn they fruitnate and give richness out
I see many beautiful bees just like me
They are always ready to help me
But I've grown now; I know how to pollinate
I only look up for advice and learn from their experiences
I see brilliant things around me
Find what I want in any hive I pass by
My cocoon has given me everything
To be ready for what I may face
As for the uncertainties
I'm taught to be alert
I've stepped out a beautiful beBee 🐝
Brimming with confidence
Flapping my wings radiantly
I need to produce Honey
I need to give back
I need to ensure the Honey I produce is deliciously loaded
My beBee lesson
"In giving we receive
In receiving we learn
In learning we grow "
So I put forward some of my favourite buzzes on beBee ( I'll Keep adding on) so you'll know why I'm having so much fun here.
You can't expect to receive without giving something in any other world
But in my world here on beBeeland you just need to be present & observe and gain nourishment.
If You participate your in for a bonus.
Who doesn't like bonuses 🤗🤗
#WhyIlovebeBeebuzzes
To All the Bees – Flying fast and free @Hackett5Irene https://www.bebee.com/producer/@irene-hackett/to-all-the-bees-flying-fast-and-free via @beBee
https://www.bebee.com/content/1038524/979590
Fake Authenticity and why I love BeBee https://www.bebee.com/content/708363/979571
Learning from a beBee Ambassador https://www.bebee.com/content/1042427/979550
What I love about beBee https://www.bebee.com/content/1022121/964776
Why we Like beBee Stories.
https://www.bebee.com/producer/@gert-scholtz/why-we-like-bebee-stories
And Many more buzzes on why beBee
Join me on beBee and start buzzing
🐝Life is meant to be lived
So Live Love and Share on beBee🐝Fatima Williams 
beBee to me is my coffee; breakfast ; lunch; Tea and supper !
Here's a link to my very first buzz on beBee🐝
https://www.bebee.com/producer/@fatima-williams/my-world-of-bees-buzzes-honey via @beBee🐝
I also invite you to join my hive 
Hive Why beBee on beBee and share your love for beBee
https://www.bebee.com/group/why-bebee 
About me🐝
I love life and live to enjoy every single minute given to me. I love to write and have got an opportunity to do so now rarely ( Winks)
Thank you for reading this article. I welcome your comments. I follow some amazing people, from who I draw my inspiration to write. If you find this article very useful, please share it with other members of your beBee / Social networks. "To share to learn" #beBee #beBeesforever
"
You have no groups that fit your search