4 years ago · 2 min. reading time · visibility ~10 ·
One day at a Time ! Review
It had me thinking about a few people and how they easily give up in life , work , on people and some even do this on social media.
The uniqueness and singleness which distinguishes each individual and gives a meaning to his existence has a bearing on creative work as much as it does on human love - Victor Frankl
Human love has the power to move lives. I've seen and read testimonials of kind heart's who are an embodiment of this love.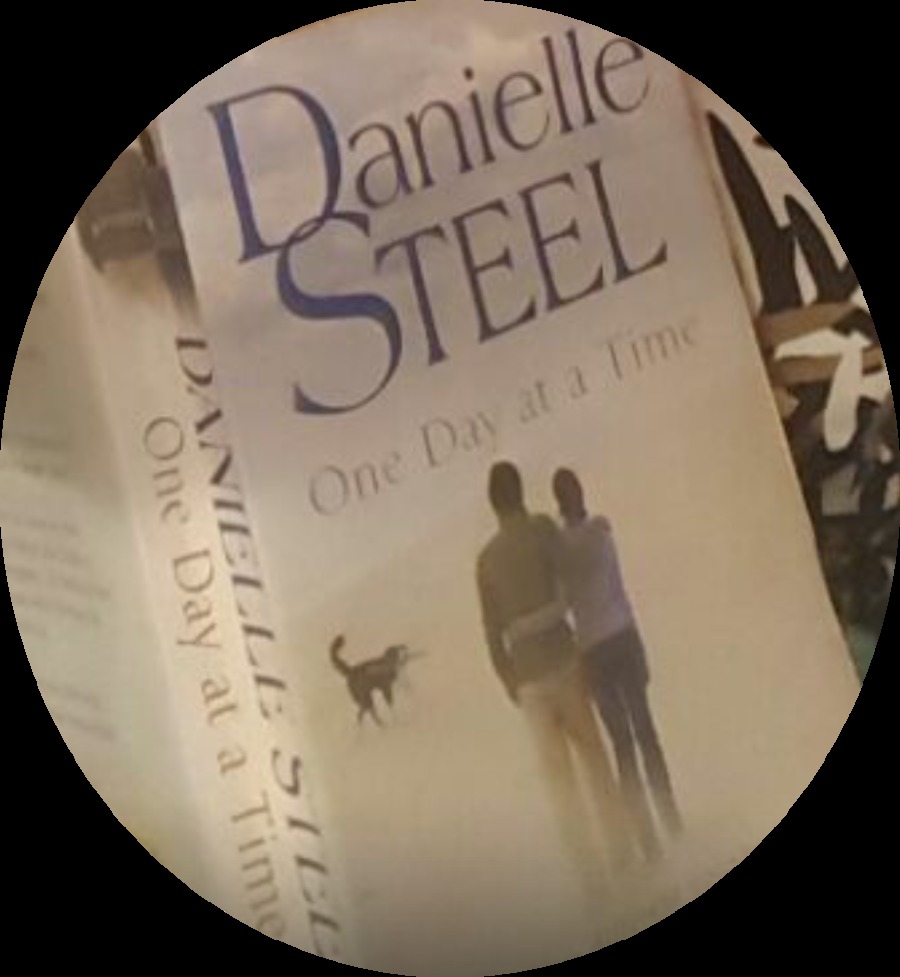 This book by Danielle Steel "One day at a time". A romantic novel had me glued in to finish the book in about 4 hours. It had me intrigued on how we rush with things in life.
One day at a time is an absolute winner for me not because it has a happy ending. But because it got me thinking.
 Because it tells you to be your authentic self no matter how many people think low of you or misjudge you or think your not good enough.

IMO It's about what you want in life, how does it contribute value in your life and how it affects the people around you.
This is a contradiction. I talk about you and I talk about the people around you.
There needs to be a balance of value to you and others. We can't grow alone. We've used the world( Our immediate surrounding ) and the people around it to help us grow.
We can't be selfish and think I want all the benefits in the world for myself. It will affect the people around the world that live in poverty. Current global politics is a live example ! Imagine if the funding to all the African countries is stopped. We are facing the world's largest humanitarian crisis now. 
The least I can do is try to make a change in the life of the person next to me and think of ways I can do the same with a larger audience. Us talking here is a good example.
We must do the things we want to do without causing harm or discomfort to the people, place and things around us. 
This creates a balance in your environment allows you to thrive wherever you are.
Being considerate of oneself and other's is the key to success in any environment.Author in Source Title
Live One day at a time. We are here for brief moments of our life. A moment gone never comes back. 
Don't hurt or hurt yourself.
Don't be the death of you or other's.
Don't judge or judge yourself. 
Opnions and criticism are two different thing's. 
Love each day as if it were your last.
 Live each day as if it were your last Remember we have the responsibility for ourselves and of other's.
A man who becomes conscious of the responsibility he bears toward a human being who affectionately waits for him, or to an unfinished work, will never be able to throw away his life. He knows the "why" for his existence, and will be able to bear almost any "how." 
Victor Frankl
I'd love to know your thoughts!

My Path on beBee has been Blissfull so far !
To read about my beBee journey visit my blog or follow me here as I share my experiences with you.
Fatima Williams  - JOIN ME on beBee and start buzzing
Here's a link to my very first buzz on beBee
https://www.bebee.com/producer/@fatima-williams/my-world-of-bees-buzzes-honey
I invite you to join my hive - Why beBee to share your experiences on Why beBee ?
https://www.bebee.com/group/why-bebee
About me
I am a brand ambassador on beBee , an ardent reader and during my working hours provide HR Recruitment services to many organisations in the GCC. I love life and live to enjoy every single minute given to me.  I love to write and do so rarely ( Winks)
Thank you for reading this article. I welcome your comments. I follow some amazing people on beBee from who I draw my inspiration to write. If you find this article very useful or interesting, please share it with other members of your Social networks.
"To share to learn"
***All content & Images Copyright 2017 ***No image shall be used without my consent apart from through this buzz***
"
You have no groups that fit your search