4 years ago · 4 min. reading time · visibility ~10 ·
So Close Yet So Far – The Edinburgh Dream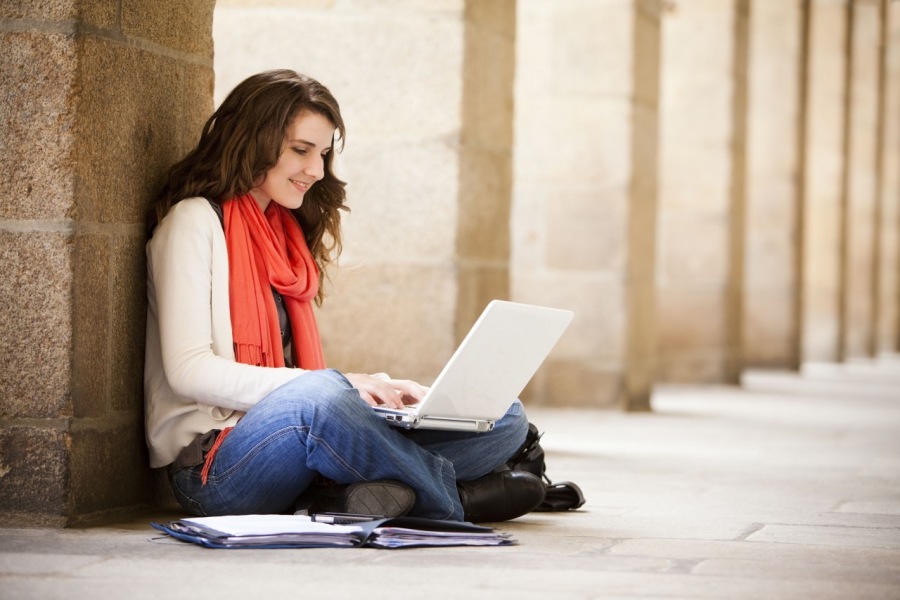 It's time like this in our life we realize the value of losing or gaining something that is just one step away!

For those of you who know me pretty well virtually or if you don't please do read "My Journey" would know that I am on an entrepreneurial journey.
For regular people like me an MBA is possible but an MBA at Edinburgh or Stanford etc always seemed near impossible. 
Before all the experiences that shaped me to what I am today, I was under the impression these colleges, top business schools were only for a certain kind. The kind that went off to change the world cause they had money and brains.
When I was in school I always thought ordinary people cannot do anything extra-ordinary. And then I read and learnt about inspiring ordinary people like Abdul Kalam, Nelson Mandela, Mother Teresa, JFK, Abraham Lincoln and a few others the list goes on.
I read about the Edinburgh MBA scholarship for aspiring women entrepreneurs on twitter and saw a destination that awaited the fulfillment of my purpose. 
If you read my Why the Edinburgh MBA, you'll know why I decided to do the MBA in the first place. And Of course I've seen how it's transformed the life of John White MBA and many others successful business men and women around the world.
Today I see ordinary in the word extra-ordinary and realize what we think shape who we are and what we are capable of.
I believe in One day at a time. 
I know I can make a positive change in the lives of people around me. I've seen people succeed because I showed them they could do it on their own. I've coached individuals to believe in themselves, in the power of I can. 
Did I forget myself in the process? For a moment there I did, but I choose to get back again on my purpose driven journey. 
"Things happen at the edges of our life and then we move away to one region so that we may put what we searched in order and then as new searches reveal new findings we need again to re-learn. In the continuous cycle of searching and learning we need to stay on the edge separating them because there is the creative edge" - By Ali 🐝 Anani, Brand Ambassador 
Entrepreneurship is the new search that will reveal new findings for me. It will validate and give me the direction I need to be on
I am following and interacting with successful entrepreneurs in global business. I am learning from their experiences and failures. What it took to make those decisions that changed not only their lives but the lives of thousands of people who believed in them.
My career so far has taken me just a step away from my entrepreneurial journey.
What I want to do as an entrepreneur? I want to build a system that will effectively leverage my expertise and trainings. (including corporate leadership, coaching, recruiting, writing, etc.) Helping professional women and youngsters build successful careers.
I am happy to tell you that I am one step away. SO CLOSE YET SO FAR!
I applied for the Edinburgh Women entrepreneur scholarship. And I am proud to say I was shortlisted among hundreds who applied, down to the 14 who faced a face to face interview and finished 2nd in the scholarship competition.
This Sunday afternoon Heather McGregor the executive dean of Edinburgh Business School gave me a call to tell me, that she personally wanted to let me know I did not make it to receive the full MBA scholarship. I had only missed it by a narrow margin. I believe and know, she awarded the scholarship to an equally deserving woman. Whom I'm pretty sure is going to shine brightly changing the world around her.
Why did she call me? She could have just sent me an email. And moreover I did not face the final interview with her which means, she only had the student file that the interviewer had provided her with. She was impressed with my report. She sensed my passion driven purpose! 
She proved me right about Edinburgh. Everything I said about the people at Edinburgh was 100% true. They value people and hence the people who study there go on to change the lives of people around them.
Standing second among the top 14 who applied to the Edinburgh MBA scholarship is an achievement in itself. Even-though I did not win the scholarship. I was/am so close to realizing my purpose driven dream?
Will I make it? I don't know because the fee to the top 14 MBA business schools in London seems huge for me. I had always been blessed to study and thought I'd get lucky again but here I stand with a question mark.?
There is still light at the end of the tunnel but the oil in my lamp is running out. Will I be able to arrange the funds I need to enable me to realize the MBA dream.
I still have some hope!
I'm told that even though I did not get the entire scholarship, the scholarship team at Edinburgh have decided to give the remaining top 2 candidates a partial scholarship. Which means I can opt to study full time by arranging for the rest of the fees which is still a question mark or I can study part-time from Dubai! 
I wanted to do a full time MBA but now I'm left with 2 tough options! I've never had the opportunity to sit full time in a college and experience the learning that unfolds in a classroom ever since I left Church Park!
I'd completed my Bachelors and Masters (part time) through distance learning as I had to work to support my family and now I am put into a similar situation!
I realize that I can make this MBA happen but I have no idea how to plan the funding of the remaining fees for the preferred full time MBA!

It means even though one door closed, another one is open for me. 
CityVP 🐝 Manjit talks about the significance of Life Path vs Career Path in his buzz "https://www.bebee.com/producer/@cityvp/life-path-value"
He says "Lifetime learning, lifetime work, lifetime peace. Life is not something separate unless it is separated. Our mind carves thoughts "
Should I walk away with just the learning experience of trying or Should I walk away with just the dream or Should I walk away with the experience of realizing the dream
Can I realize my entrepreneurial dream without going through this? 
I am yet to find out. I'm going to take it one day at a time as I normally do!
Our thoughts become our actions.

Our actions become our experiences.
Our desires become our goals.

Our goals become our thoughts. (Some people get stuck at this stage)
This is where purpose comes in!
Our purpose led to thoughtful actions.
Our thoughtful actions lead to experiences.
Our experiences become our learning.
Our learning become stepstones.
Our stepstones become the path to our destination that will lead us to achieving our purpose-filled goals.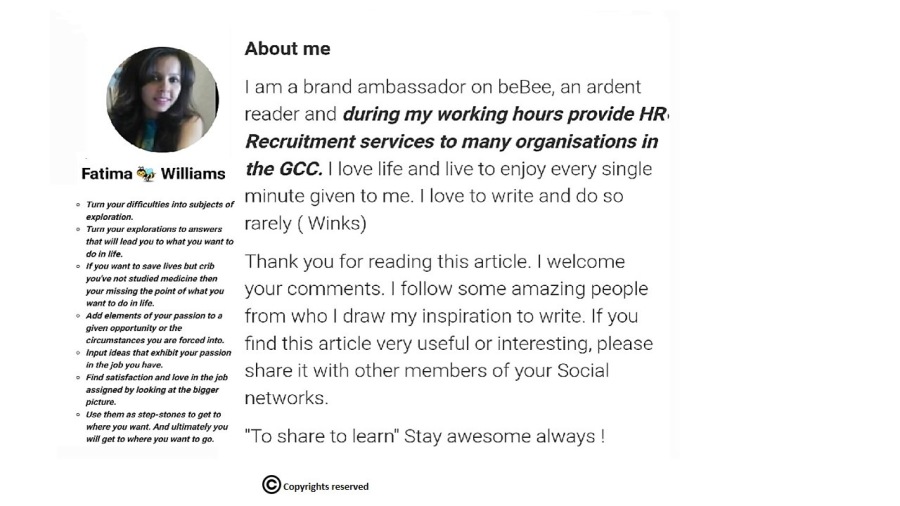 ""
You have no groups that fit your search