4 years ago · 3 min. reading time · visibility ~10 ·
The Daffodils by Wordsworth. To be visible or not to be!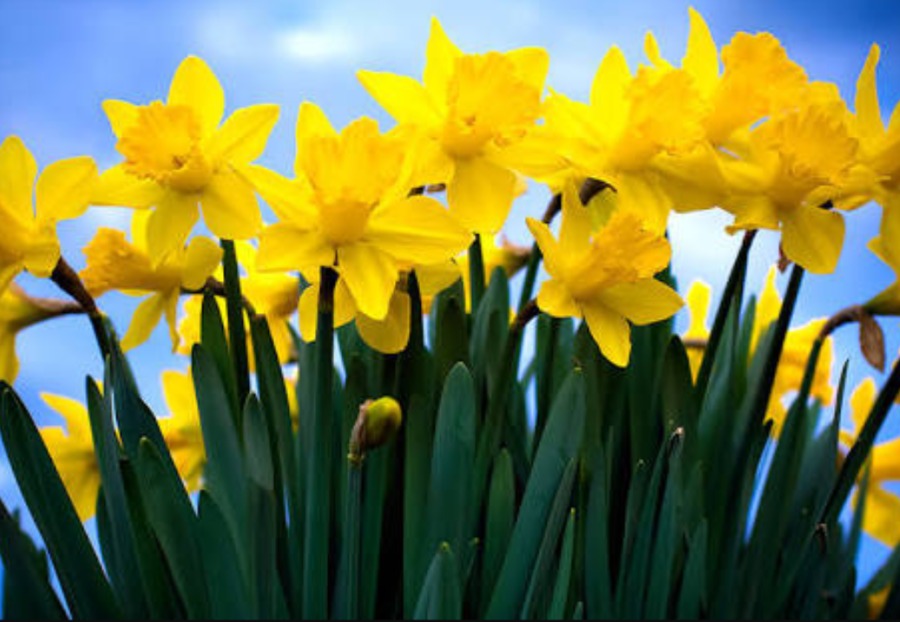 I wandered lonely as a cloud

That floats on high o'er vales and hills,

When all at once I saw a crowd,

A host, of golden daffodils;

Beside the lake, beneath the trees,

Fluttering and dancing in the breeze.

Continuous as the stars that shine

And twinkle on the milky way,

They stretched in never-ending line

Along the margin of a bay:

Ten thousand saw I at a glance,

Tossing their heads in sprightly dance.

The waves beside them danced; but they

Out-did the sparkling waves in glee:

A poet could not but be gay,

In such a jocund company:

I gazed—and gazed—but little thought

What wealth the show to me had brought:

For oft, when on my couch I lie

In vacant or in pensive mood,

They flash upon that inward eye

Which is the bliss of solitude;

And then my heart with pleasure fills,

And dances with the daffodils.
I
wandered lonely as a cloud. 
This metaphor comes to life in this poem. 
This is one of the poems I fell in love with at age 8 or 9.
For artists and poets of the Romantic period, clouds provided a metaphor for mobility and transformation. Shelley found in clouds a swift-moving image of constancy-in-change - "I change but I cannot die" ("The Cloud" l.76). Taken from Cloud Studies of the Visible Invisible by Mary Jacobus. It's very interesting, a must read and focuses on a different observation.
William Wordsworth focussed on the daffodils and compared them to people swaying and dancing in the breeze. I focus on the clouds.
Isn't that how we all start off in the world. A step into the big mother earth. All the hardwork we put in help us become clouds. 
We are of different colours, shapes and formed differently.
Different particles like water vapour, aerosels, the temperature etc combine together to form clouds.
All the elements on this earth prepare us to become a cloud. We use the people and our immediate surrounding to grow and become the people we are.
Some times few element's in the environment force themselves during the formation determining the density of the cloud while some, naturally unify in us. This can determine the intensity of the clouds actions, it's colour, it's ability to move and it's giving back to nature.
Forster and Damisch defined clouds as
"A visible aggregate of minute particles of water suspended in the atmosphere.- Thomas Forster"
"A body without a surface but not without sub-stance. . . . Although it has no surface, cloud is visible - Hubert Damisch"
When billions of liquid droplets, aerosels etc come together they become a visible
cloud.
Our family, education, friends and the immediate surrounding we grow up in, with a billion other things enable us to move/become a cloud. 
But becoming a visible or invisible cloud depends entirely on us.
Clouds are shape shifters! 
Where we are, what we absorb within ourselves shape our actions and who we are.
When all our learning, actions and skills come together to help us shine we become a visible cloud. 
If we do not put into practice all that we gain from the universe. We become an invisible cloud that simply fades away. 
To be a visible cloud one has to gain all the right elements on the earth.
This can be from any source. It could be books, people, social media, animals, nature and so on.
I find this cloud analogy quite fascinating. 
When burdened or heavy with our acquisition from the environment we need to shed rain to become light again. 
Lightening our burdens bring about good in the longer run. We must keep emptying unwanted burdens, thoughts and negative energies to be able to add on to our knowledge and well being on we go! To absorb from nature again.
Giving enables us to receive again. 
Author in Source Title
When we give back to nature we become light and beautiful in heart again - A beautiful fractal cloud.
We form different shapes during our existence. The rain we shed benefits some and cause disaster to some. 
We need to know when, where and how to shed the right amount of rain. In order for benefits to be reaped out of the same by others. 
To benefit others and the self.
Remember clouds are naturally occurring fractals!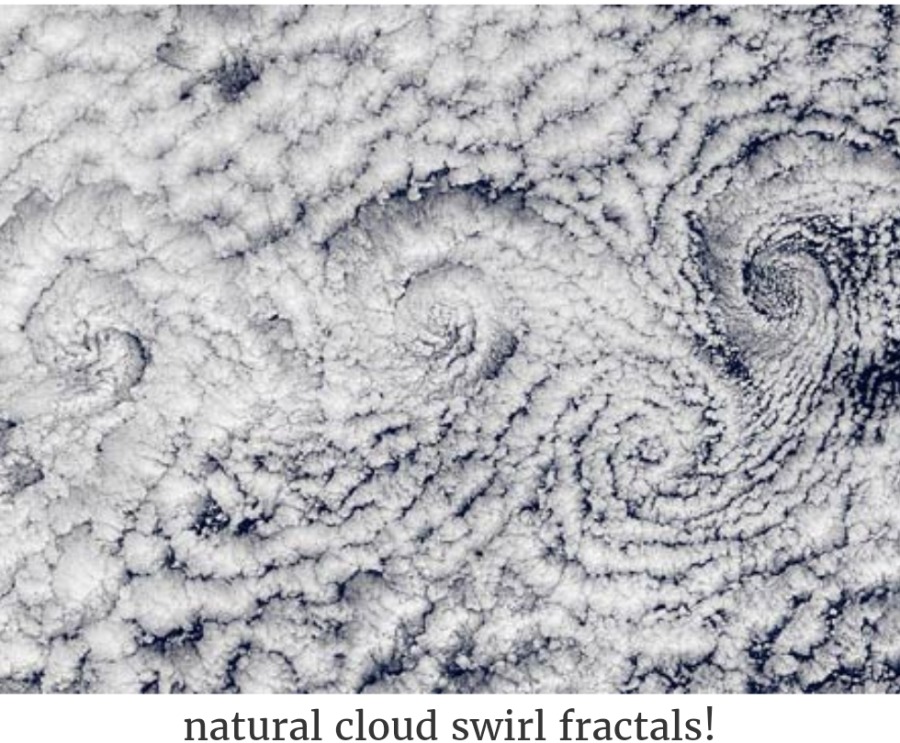 They say "Every cloud has a silver lining". 
I believe our silver lining is formed by our own actions and hence we need to stop looking for someone else to be our silver lining!
Be your own silver lining! 
Give to receive!
Be a visible beautiful cloud that makes the day of someone who sees you and receives from you!
Have a beautiful day everyone!
Here's a cloud cartoon to end on a fun note.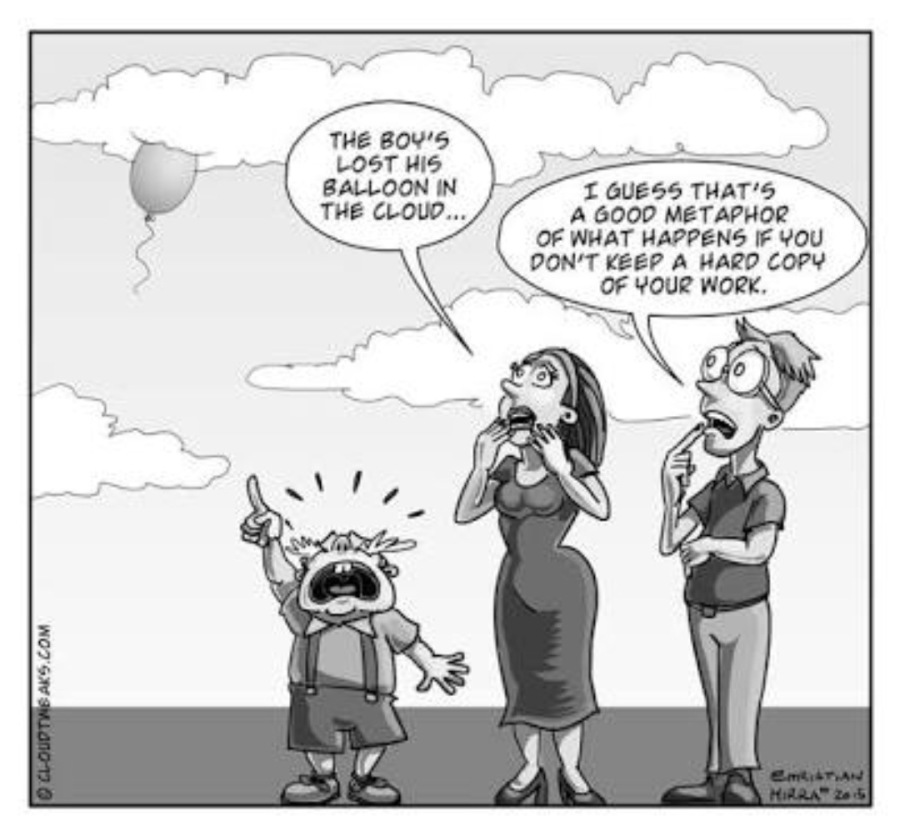 .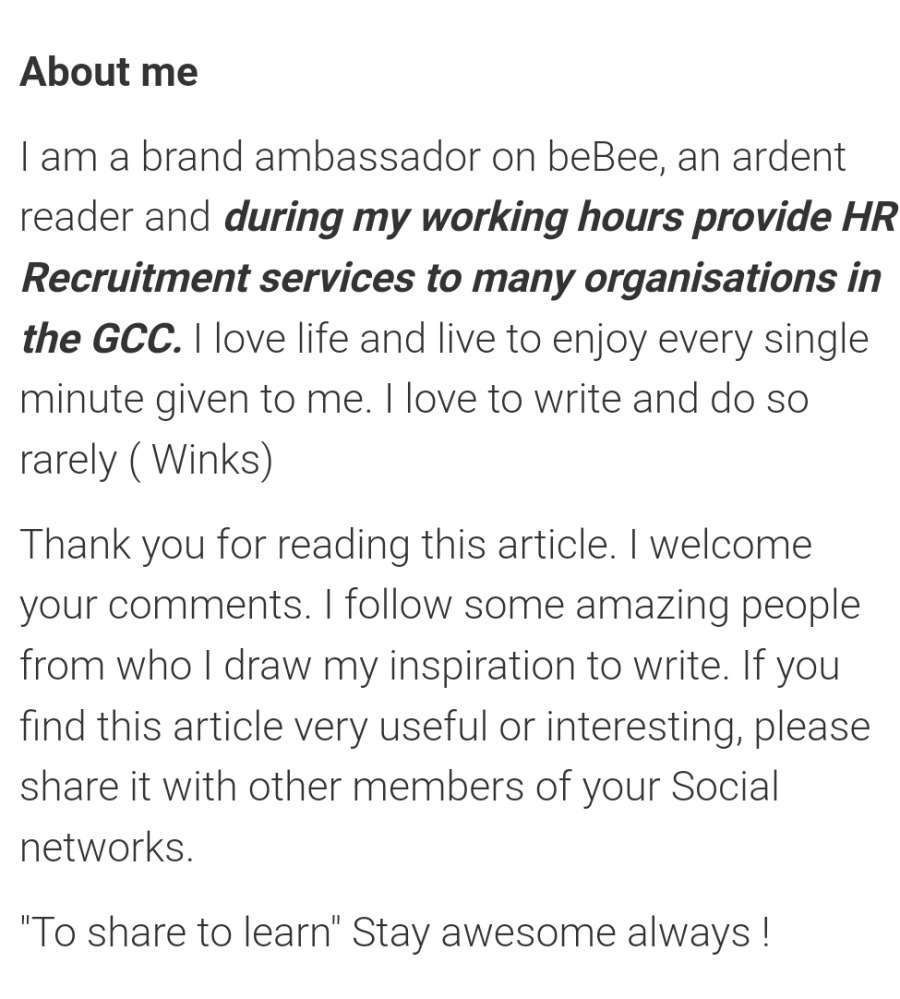 """"
You have no groups that fit your search