4 years ago · 2 min. reading time · visibility ~10 ·
Trust your senses - Deb Lange Mentor - Review Must Read
Ever since I read the book "
Trust Your Senses
" my body is more aware, able to understand my senses and what it is capable of.
There is much wisdom in our body, listen in, sense, intuit your inner language - Deb Lange 

This book reading journey is an experience of activating the body-mind senses. To realise it's higher purpose and capabilities.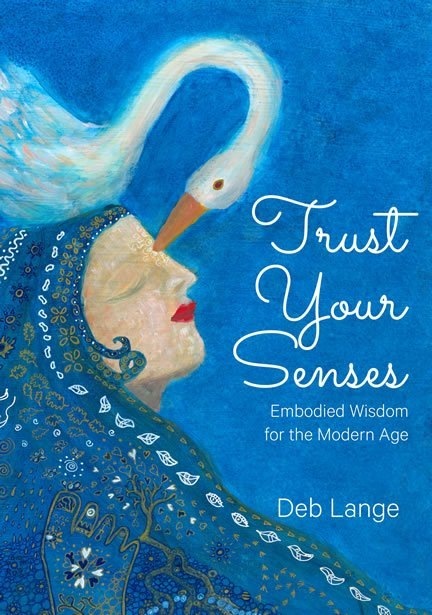 We are living in a competitive world where all one thinks of is how to stand out of the competition. But as an individual reconnecting with our senses and actively listening to it. We are able to discern what's right and wrong. If we fine tune and develop our sensory multi-intelligence we will experience a work life balance and attain satisfaction of the being.


The book Trust Your Senses through my experiences is helping me explore an unknown territory and I am in awe.
Thank you
Deb Lange, Brand Ambassador
 for inviting me to re-think what our senses mean in daily life.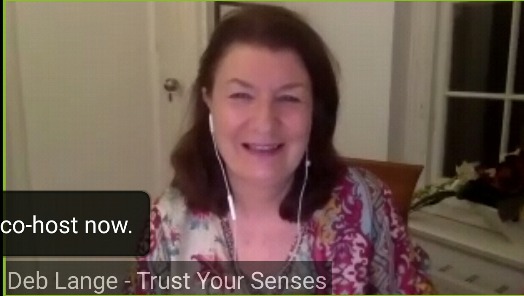 - Pic taken during our zoom video call.
I am still exploring and though I have many obstacles in doing the same I will keep trying.

Quoting your book "We are living in our heads, outside our visceral experience,
we disconnect from what creates our well-being" 
We need to connect with what creates our well-being which is nothing other than understanding and listening and satisfying our sensory needs. 
"The range of what we think and do is limited by what we fail to notice" - R.D Laing
In this book Deb shows us how to notice the very things infront of us. To lean in and listen to the world through our body.
She takes us on a journey of self-discovery and helps us identify those obstacles that are in the way. To purely notice what is going on around us and collect that information and turn it into patterns and make sense of it.
The book is focused on inner dialogue and how to create our inner freedom. To discover our blind spots and get going.
In simple words it gave me a kick in the butt and said stop ignoring what your body and senses are trying to tell you.
To quote Deb's own book quotes
The purpose of this book is to serve as an axe for the frozen sea within us. —Franz Kafka
Learning how to trust our senses will give us a newfound freedom and belief the power lies within. Exforming is another important aspect of the book. To let go and realise and be free. 
To know more about the book I invite you read Trust Your Senses by Deb Lange - Social Intelligence Expert.
To buy the book visit at Amazon - https://www.amazon.com/dp/0995437203 
Book Depository - http://www.bookdepository.com/Trust-Your-Senses-Deb-Lange/9780995437203?ref=grid-views
Visit Deb's website to know and discover more about what she does. 
Trust Your Senses is a powerful call to listen to an inner body language. A recommended read.
You are worth it so don't waste anymore time to connect with yourself. I am still enjoying the journey of connecting with my senses. Listening, noticing, playing, discovering , exforming and so on. With this book in my hand I can even go on and help others to discover and find this new found freedom.Thank you Deb I am forever grateful to have read your book.
Fatima Williams
About Deb Lange - Social Intelligence Expert, Creating Vitality in Business and Life Embodied Wisdom for the Modern Age. "The Mother of the Senses" - Futurist, Creative Facilitator The Sensor Evolution in human potential, workplace culture & well-being.
Contact deb @deblange.com.au for one-to-one Mentoring, the design and Facilitation of face to face workshops for an organisation or publicly anywhere in the world. 
About me
I am a brand ambassador on beBee , an ardent reader and during my working hours provide HR Recruitment services to many organisations in the GCC. I love life and live to enjoy every single minute given to me. I love to write and do so rarely ( Winks)
""
You have no groups that fit your search