4 years ago · 3 min. reading time · visibility ~10 ·
Why I love beBee - Part 1
I would like to start this buzz with a big Thank you to all my beBees. 
I'm elated at becoming a beBee Brand Ambassador. The title is great a bonus in addition to the amazing people I meet here every day !
Life's a lesson and you learn from it each day.
Every experience is either an opportunity taken or a mistake made.Author in Source Title
We mostly want to take an opportunity and turn it into a pleasant experience. Learn how that experience can help us during the course of using that opportunity. As for mistakes made we turn them to lessons.
beBee was my opportunity and I met her when I needed someone to have my back.I fell in love with beBee instantly as I saw the ocean of honey laid out on a platter on beBeeland.
The Honey isn't just there for sweetness but to heal and increase your capacity personally and professionally. 
Fatima Williams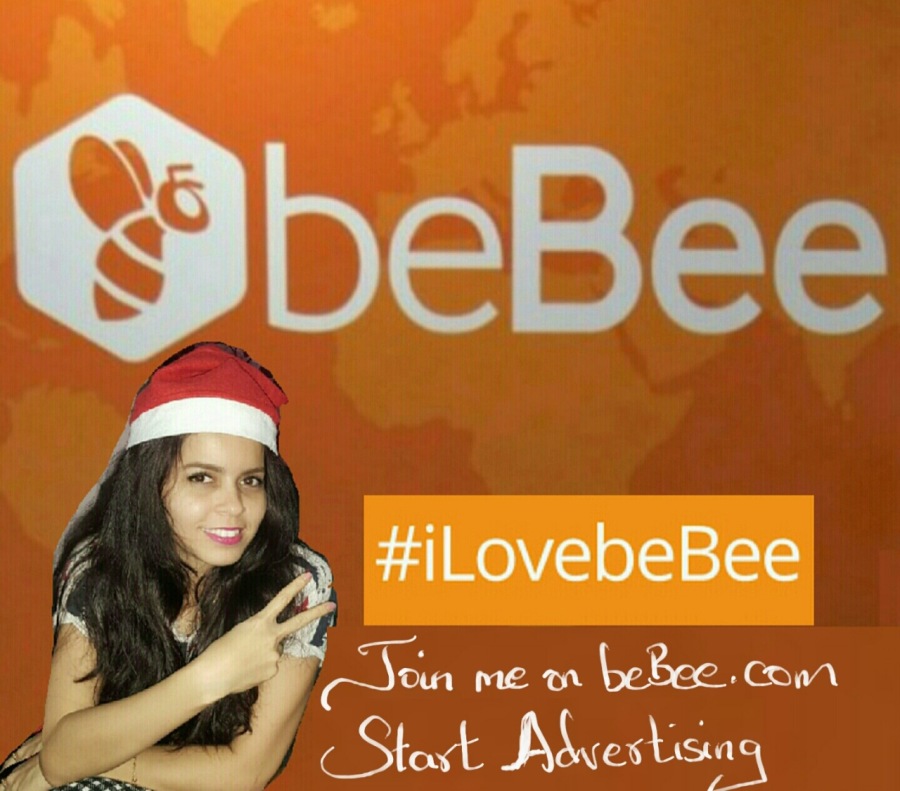 For learning, growing and achieving feats we need an affinity network like beBee. 
The sky is not the limit with beBee you might also try going into space or Mars. I am going to pick my 5 favorite beBee's and quote my first interaction with them on a timely basis.

1.
Ali Anani
I learn much on what our mind filled with ideas is capable of from the most amazing, intelligent and humble Dr. Ali Anani.

His buzzes have a way of working with you, your mind and it never fails to kindle a million questionable answers in our minds. My first buzz comment of dear Ali Anani is below:
" You @Ali Anani are truly amazing. With so much love you craft your words and build a lovely castle for us, readers to get inside, get cozy and enjoy the knowledge of such simplicity thoroughly. This is human nature explained in a simple way. I can relate to how we constantly change our desires and end up with a new one. As I learn each day I Thank God for this blessing".

Here is a link to the buzz - https://www.bebee.com/producer/@ali-anani/soapy-human-behaviors
2. Milos Djukic
I loved science and wanted to pursue it but time and opportunities did not fall in place. So I learnt what came my way and achieved in that field happily. That doesn't mean we would stop loving what we wanted to learn.
The Fractal Hero of beBee is Milos.
I read about his work and learn about Fractals. The beauty and knowledge that can be revealed through his work is mind-boggling.  

My  first buzz comment of FFF Milos Djukic a quote from his buzz:

" Be BRAVE, provide something NEW and magnificent for the others, then the whole WORLD is yours". 
Here's a link to the buzz -  https://www.bebee.com/producer/@milos-djukic/fractals-forever
 The fictional drama queen is none other than my virtual sister Pamela Williams. The storytelling method she uses captives the reader's attention and creates a thirst for wanting to know what, why, where and how. Questions that make us jump in fantasy into the fictional world she creates.
My first buzz comment of Pam's buzz is 
"@Pamela L. Williams I love it you totally had me glued in. An enthralling story and it had me pinned to the edge of my seat. I love the way you bring out the mystery in her. Through this episode, you give us all the courage to live on, even if our hopes are low. She could finally rest under the warm rays of the sun". A way of telling the audience once you cross those obstacles in life, you will find the warmth of the sun that we all long for! I'm off to Episode 2 (winks)"
The link to her fictional saga about the life of a young female Indian warrior. - https://www.bebee.com/producer/@pamela-williams/the-beginning-the-final-episode
4. CityVP 🐝 Manjit is another idol of mine for learning on beBee.
He has validated my quest for knowledge and learning. This quest will grow due to the confidence he builds in his buzzes and validates them with his life's experiences. My first buzz comment of Manjit's buzz is
"A beautiful, inspiring message! I love the way you explain such a powerful message in such a simple way. It settle's down on the mind and will bear fruit. Learning transforms into wisdom and when the mind joins them all. I'm grateful to have read this buzz. Thank you @CityVP Manjit"
The link to the first buzz: https://www.bebee.com/producer/@cityvp/dilute-and-emerge
5. Milos Djukic
No leader becomes a great unless you live by example. Our CEO Javier has shown has time and again that all that matters is being yourself professionally and passionate with our engagements. 
His style of engagement has captured my attention from day one.Watch the BeeGees rock it on beBee land.
My comment to the buzz "This is absolutely fantabulous and awesome. Love the video, dance, and costumes. You guys are amazing @Javier Cámara Rica @Juan Imaz@Federico Álvarez San Martín. #beBeeteamrocks #bebeeGees" 

The link to the buzz " https://www.bebee.com/producer/@javierbebee/ladies-and-gentlemen-the-bebee-gees
So JOIN ME on beBee and start buzzing
Life is meant to be lived
So Live Love and Share on beBee Fatima Williams 
beBee is my breakfast; lunch and supper!
Here's a link to my very first buzz on beBee
https://www.bebee.com/producer/@fatima-williams/my-world-of-bees-buzzes-honey
I invite you to join my hive - Why beBee  and share your love for beBee  https://www.bebee.com/group/why-bebee 
About me
I am a brand ambassador on beBee, an ardent reader, a purpose-driven passion coach and a recruiter during my working hours providing HR Recruitment services to many organizations in the GCC. I love life and live to enjoy every single minute given to me. I love to write and do so rarely(winks).
Thank you for reading this article. I welcome your comments. I follow some amazing people from whom I draw my inspiration to write. If you find this article very useful or interesting, please share it with other members of your Social networks.
To share to learn" Stay awesome always!
"
You have no groups that fit your search