4 years ago · 3 min. reading time · visibility ~10 ·
Why The Edinburgh MBA?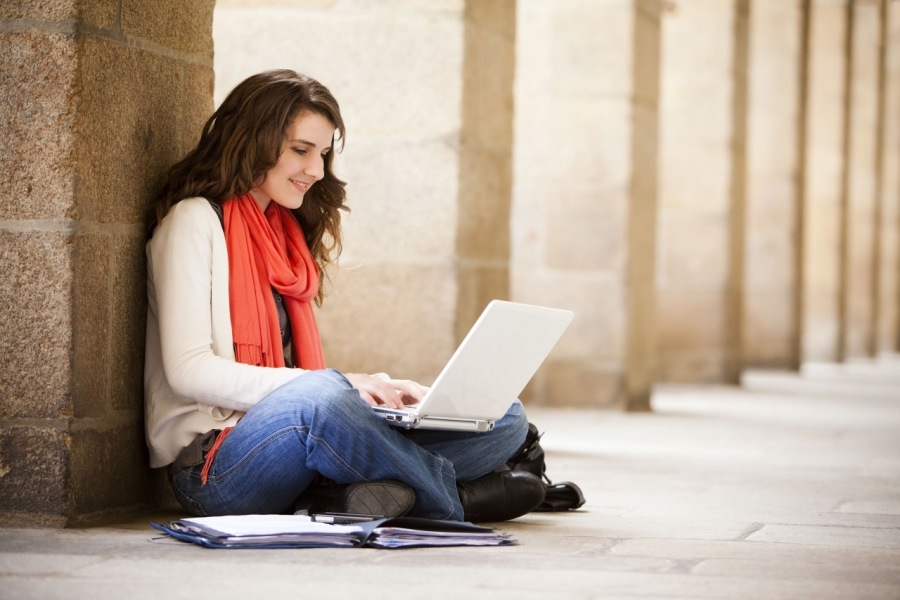 PC - Edinburgh google images
I wrote an article on women entrepreneurship and while researching about it. I learnt more about the flexibility women have and how they benefit through the MBA program and what it had in store for them. Many women don't know about such opportunities.
I was blown away that an entire business school placed its focus on women entrepreneurship this year and are helping many women around the world realize their dreams of becoming entrepreneurs.
I am on an entrepreneurial journey and was keen to know more about the Edinburgh MBA! The MBA focuses on women entrepreneurship and gives women the flexibility for quality management education. It truly is transformational! (From testimonials I've heard from students who have passed out)
I am a continuous learner always seeking opportunities for growth and development.
I relish a challenge. One thing I firmly believe is in my purpose in life and that in the midst of all our accomplishments, we should always find ways to give back to the society/community.
Writing is a stepping stone to my purpose and instills ways to execute my ideas efficiently. As I have years of experience it enables me to take what I have learned and apply it to various areas of my work. It enables me to gain a wider skill set in terms of business and management skills and use my experience of dealing with people and problems. I am fueled to enhance my core skills and use them to create business strategies.
I want to help people see that they can make a difference doing what they love. Give them the confidence to go out there and do it." 
Fatima G. Williams


The greatest tragedy in life is not death but a life without purpose. —Dr. Myles Munroe
I find my purpose being fueled by reading and learning more about how Edinburgh helps fine tune what we have gained from our experiences and enable us to use it to our advantage. The tactics and methods they use is something I will apply to my coaching and business in the future.
Imagine what one would learn by studying with this amazing team!
Edinburgh gives you the flexibility to study, quality management education and gain a fully-rounded learning experience. The graduate school of business of Heriot-Watt University's mission among many others is "To develop tomorrow's leaders for tomorrow's markets" and most importantly the development of leaders who will, in turn, change the lives of tens of thousands that come in contact with them.
One thing I know from learning and researching about this Edinburgh MBA is that it is truly transformational and is changing the lives of men and women all around the world. A living example is none other than our own John White MBA who got his MBA he did it while simultaneously being a dad, husband, a new entrepreneur, and highly active blogger.
People here can study independently or they can mix up their learning styles and gives its students the flexibility.Studying with them means that you have complete flexibility in how you study and at what pace.
In Dr. Barbara Jamieson's word "Education is transformational and that is what Edinburgh aims at"
"On the MBA, you'll learn not to be afraid of finance, of economics, of strategic planning. You'll be able to understand and integrate those disciplines within your marketing strategy. It's not a silo any more; this is a much bigger picture - Dr. Barbara Jamieson
Imagine studying under the leadership of women who started off like most of us. Each one of us has the potential, we need to kick-start and get our engines running.
The faculty most of them are former students of the School themselves and have a real empathy with all those studying on their own.
Students studying at Edinburgh are from around 160 countries.
Heather McGregor the executive dean of EBS, is a global business leader, academic, author and financial journalist. I've been following her on twitter for a while now and she focuses on bringing together women who want to change the world. Studying under her leadership would be a dream come true for anyone who breathes the words "I want to change the world".
Her twitter status says "My new MBA for entrepreneurs - I would love more women to come and study with me in Edinburgh." How cool is that? She travels all over the world meeting and inspiring women on the go. She truly is one of a kind.
To provide access to management education to people all around the world, regardless of where they are, the hours that they work or their family circumstances - Professor Heather McGregor
The Edinburgh team is focused on the development of business leaders many of whom are already employed and aspire to key leadership roles.
I've already planned to study either full time or part-time under the leadership of amazing women like Heather, Barbara and Ruth what about you?
Edinburgh Business School Graduate Testimonials
Meet MBA graduate Gail Edwards who studied part-time, on campus at Heriot-Watt University in Edinburgh

About me
I am a brand ambassador on beBee, an ardent reader and during my working hours provide HR Recruitment services to many organizations in the GCC. I love life and live to enjoy every single minute given to me. I love to write and do so rarely ( Winks)
Thank you for reading this article. I welcome your comments. I follow some amazing people from whom I draw my inspiration to write. If you find this article very useful or interesting, please share it with other members of your Social networks.
"To share to learn" Stay awesome always!
"
You have no groups that fit your search