4 years ago · 4 min. reading time · visibility 0 ·
Women entrepreneurs are shaping the future of global business !
Women entrepreneurs are shaping the future of global business with the power to make a change.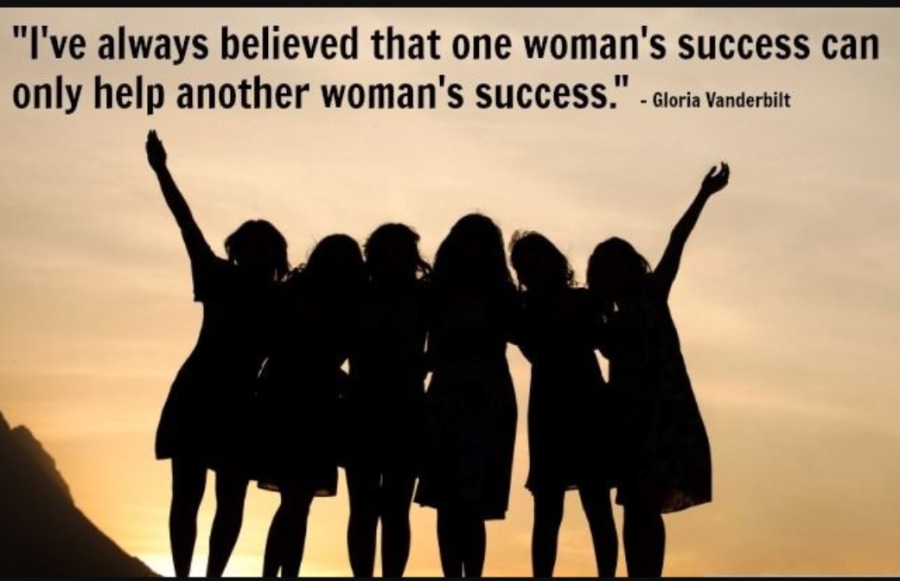 Women have been instrumental in building positivity. The key to a successful entrepreneur is persistence and purpose. 
Women in developing countries enjoy the basic benefits of technology, such as efficient household energy for cooking, heating, and lighting, as well as for home-based agricultural and industrial activities. They have access to fuels that are efficient in converting to energy. Thus, they have access to clean, efficient, reliable, safe, and affordable energy service options. 
 Technology has enhanced our economic activity. We are able to use a given piece of technology in a way that enhances our economic activity—either improving our efficiency in a position already held or creating new positions and entrepreneurial opportunities. This has given birth to many women entrepreneurs.
"How women entrepreneurs work?" 

 Women in the business industry often subject themselves to self-reasoning. 
They find themselves asking why they are at any particular job and how can they influence and change the model of their business in a positive way. Emotions play a major role in their decision making. A study shows that positive results have been the outcome of such decisions. 
 Female entrepreneurs are more efficient in decision making. This is because they don't micro manage themselves. In the KUBE loop I explain how we as individuals, can succeed in our quest to gain maximum productivity. Using the KUBE loop as a base of any activity or goal we can get the desired results. The habits of successful entrepreneurs fall under the loop. 
 Link to article - Don't try to Micro Manage yourself https://www.bebee.com/producer/@fatima-williams/don-t-try-to-micro-manage-yourself
In the last few years I've seen how female entrepreneurs have shaped global business. They rightfully gain important positions in major organisation.
We are in the golden era of women entrepreneurship. Women now make up 40 percent of new entrepreneurs in the US. The highest percentage since 1996, according to the 2016 Kauffman Index of Startup Activity. Also in the 40 economies participating in the sweeping Global Entrepreneurship Monitor (GEM) survey in both 2011 and 2016, women's entrepreneurship rates rose by 13 percent on average. The rise of women in leadership roles show the impact they've made to shape global business. Their presence in the labour market is increasingly significant for economic growth and development. As they are able to identify with consumers with twice the focus that men have.
Entrepreneur/coach Kathy Caprino is empowering women all around, by allowing them to discover their true potential. She enables individuals to see what they are capable of. Helps them identify and build upon that which interests them, provides long term benefits to body, mind and their career. She is one of a kind. She is creating awareness among women through social media enabling them to realize their true potential. 
Social Media, a powerful weapon to make an impact globally. Successful women manage, see patterns, and synthesis complex information with highly developed multi-sensory and intuitive capacities. 
Successful and upcoming women entrepreneurs of my era - Deb 🐝 Helfrich Deb🐝 Lange, Brand Ambassador @beBee Deb🐝 Lange, Brand Ambassador @beBee Candice 🐝 Galek , Cyndi wilkins, Katyan Roach, Candice 🐝 Galek, Lynda Spiegel, Brigette Hyacinth, Aleta Curry, Katyan Roach Deborah Levine Sarah Elkins and the list goes on and on.
Authentic leaders don't manipulate others. Women entrepreneurs are authentic and this contributes to their success. An important national resource to their country. Women are navigating eccentric pathways to power and pushing boundaries to create new possibilities in the world around them. This is seen from the support women entrepreneurs receive in their respective countries and worldwide. Their relentless pursuit of a better tomorrow and their results-driven mindset with their innovative ways achieve the impact they need. To make a change in their business and the people reporting to them. Women with an entrepreneurship mindset encourage other women with dreams of founding startups. 
Women are able to make their presence known globally with their professional integrity, proven competence, sector expertise and depth of experience. 
 Susi Lennox, the alchymical director at The Yes Yes Company Ltd says: "A sound business proposition and a relationship that inspires confidence are the most important things that can be brought to the table when trading internationally. This is what you will be judged on – not your looks, your ideology or your gender, but your ability". 
 To succeed in the commercial world, we need to have a unique brand, a shared set of values with whoever we are working with. 
This is may sound contradictory but when we are unique and have our own ideas besides finding affinity with the ones we work. We would establish a long term relationship with that person. This will help us succeed in our personal and professional life. This will bring about Global change.
 I, an aspiring entrepreneur believe I am changing lives around me even before I start my business. By enabling them to understand their true potential be it a man or a woman.
 My confidence and ability to shape the future of the people around me pushes me one step closer to the entrepreneur path. 
I would like to end with my favorite quote. "The power you have is to be the best version of yourself you can be, so you can create a better world." ~ Ashley Rickards
Data reference from various sources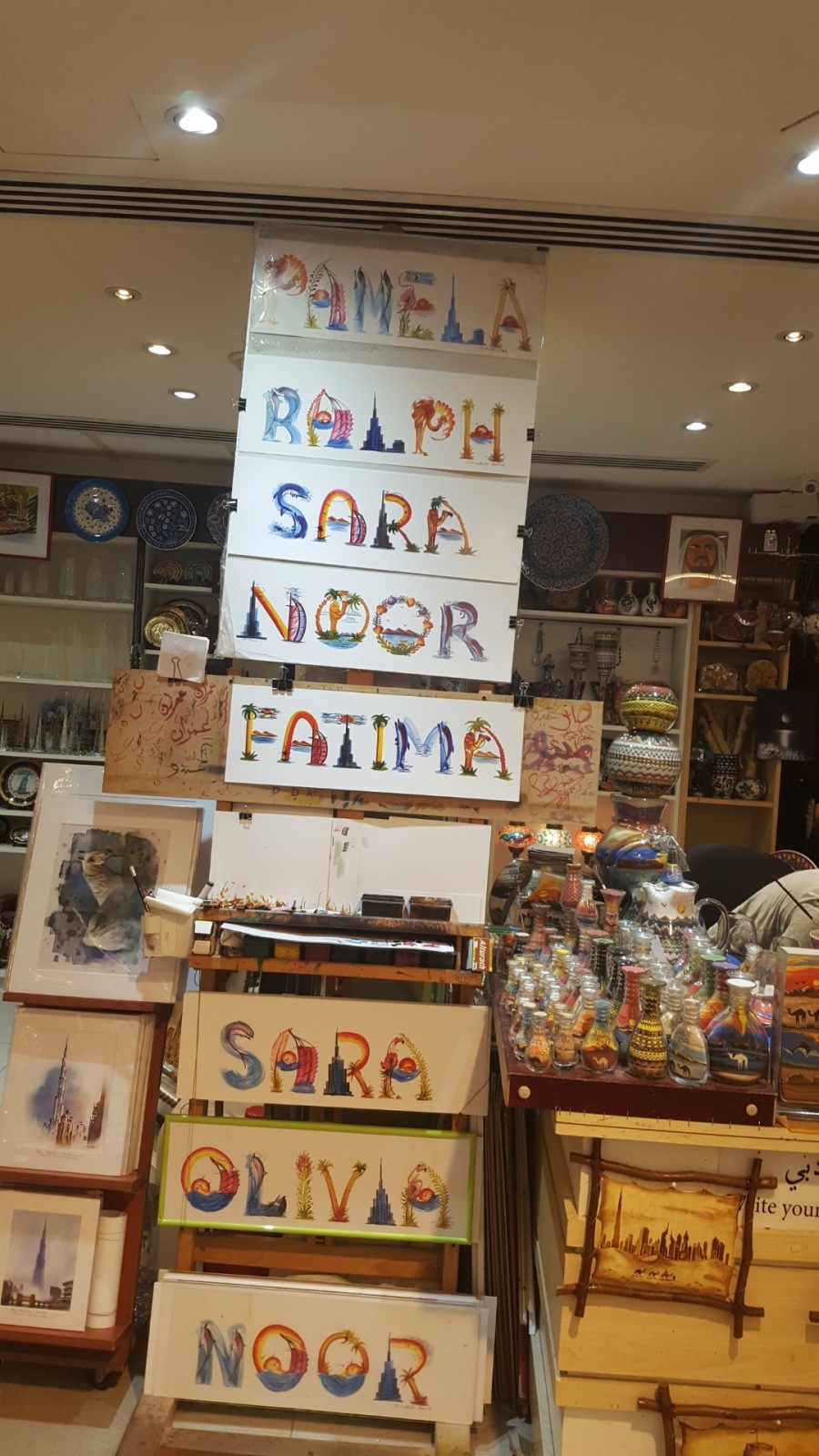 Picture taken at an art shop- Dubai Mall. Is this meant to be Pamela 🐝 Williams Lynda Spiegel 😊
This buzz is an Essay written on what makes a successful women entrepreneur and how they are changing the world.
Any women with the power to make a change is an entrepreneur IMO.
I dedicate this buzz to all the lovely women I've met so far and especially to the women on beBee.
Stay awesome always!
This article was written to apply for a scholarship at Edinburgh. I thank Edinburgh for giving me the opportunity. For giving the opportunity to women all over to the world to realize the potential they have just by applying for this MBA. The true measure of this action is lives changed.
The MBA focuses on women entrepreneurship and gives women the flexibility for quality management education. It truly is transformational! Will I be the lucky one? 
This is Full-time MBA scholarship in association with the 30% Club. The successful applicant receives a full scholarship to attend a full-time, one year, MBA programme at Heriot-Watt University in Edinburgh. Let's see where this journey takes me.

About me
I am a brand ambassador on beBee , an ardent reader and during my working hours provide HR Recruitment services to many organisations in the GCC. I love life and live to enjoy every single minute given to me. I love to write and do so rarely ( Winks)
Thank you for reading this article. I welcome your comments. I follow some amazing people on beBee from who I draw my inspiration to write. If you find this article very useful or interesting, please share it with other members of your Social networks.
"To share to learn" Stay awesome always !
***All content Copyright 2017 ***
""
You have no groups that fit your search