4 years ago · 2 min. reading time · visibility 0 ·
Words of wisdom - Out of the comment box
Words of wisdom by City VP Manjit and David B Grinberg need to be absorbed to look beyond the boundary of fear of Life and this truth.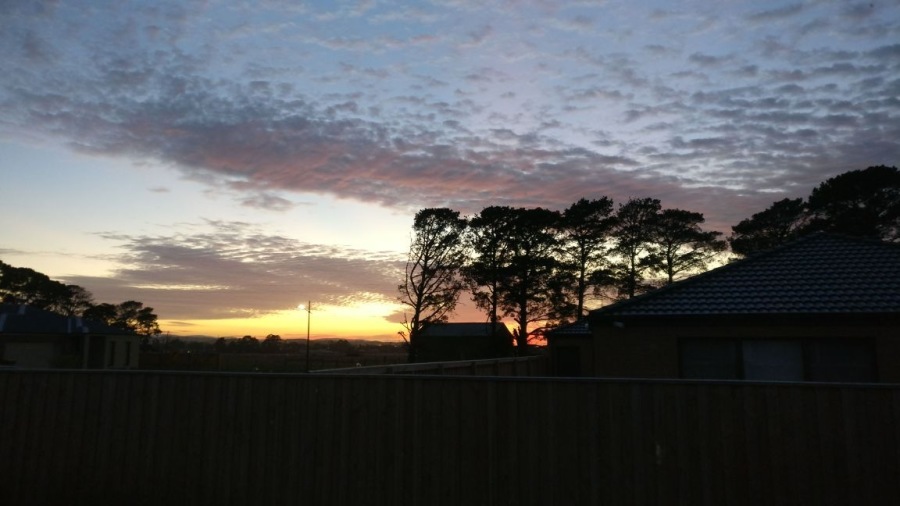 PC - Kurt Coyne Location - Melbourne Sunrise
When I try to not be overwhelmed by the things that happen around us I pen them down in words to release the flooding of thoughts in my head. And while there were some amazing comments to my buzz I felt these two comments deserve an outside the comment box standing ovation & appreciation. 
Mr CityVP 🐝 Manjit says
" As this hidden world of horror reveals itself, it will make us doubt that more and more people are taking an integrated view of life for the sheer extent of horror will overwhelms us - but as we realize what has been sitting under the surface, the reality of that truth revealing itself will test our own spirit. That is when we are most likely to surrender our hopes, which ironically is the realization of hope.


There are pot holes of transformation which have realized themselves but there are many hidden places in which all forms of abominations and cruelties are dispensed and it is still at a scale which is beyond the ability of any individual to come to terms with. If we accept that greater truth and freedom means we open ourselves to that which is beyond what our own feelings can deal with, then we proceed mindfully and purposefully in a direction that recognizes that fear is the boundary between life and this truth.


City VP Manjith
That is why people are enamored with movie lines such as "you can't handle the truth" from A Few Good Men 
- that is a line that straddles hypocrisy and what we fear we may get to know. It does not make life more right, more ethical or more humane, but it is a reality of the cesspool which is due to impatience of the powerful.
What is human to a leader of a poor country is equally the line that leader draws
, if we are impatient in what we elect to power then the same impatience create a false line between the humane and the inhuman.
Unfortunately not even the bastion of what should represent a wiser form of "democracy" is ready for that so in all group actions there continues to be constant failure. No so the individual.
We are individual and as there are more like us, we will establish a critical mass for the transformation we want to see as our world's future.
The way I try to live is one day at a time, one step at a time, while maintaining a positive outlook, compassion and kindness towards others. 


David B Grinberg 
He continues to say "Moreover, when one thinks about cosmic time relative to the human life span, it appears that our collective lives exist for a mere nanosecond (one-billionth of a second).
To wit: the global average life span is about 71 years according to the latest data from the World Health Organization (WHO). Scientists say the planet Earth is about 4.5 billion years old and the Universe is about 14 billion years old. I find this to be a sobering and humbling comparison. That is, putting the human life span in a cosmic perspective. That's also why I also try to abide by the maxim,
"Don't Sweat the Small Stuff - And It's All Small Stuff
"
Thank you to all the amazing bees who contributed to the discussion.
"
You have no groups that fit your search