5 years ago · 2 min. reading time · visibility ~10 ·
You bring Happiness when you come!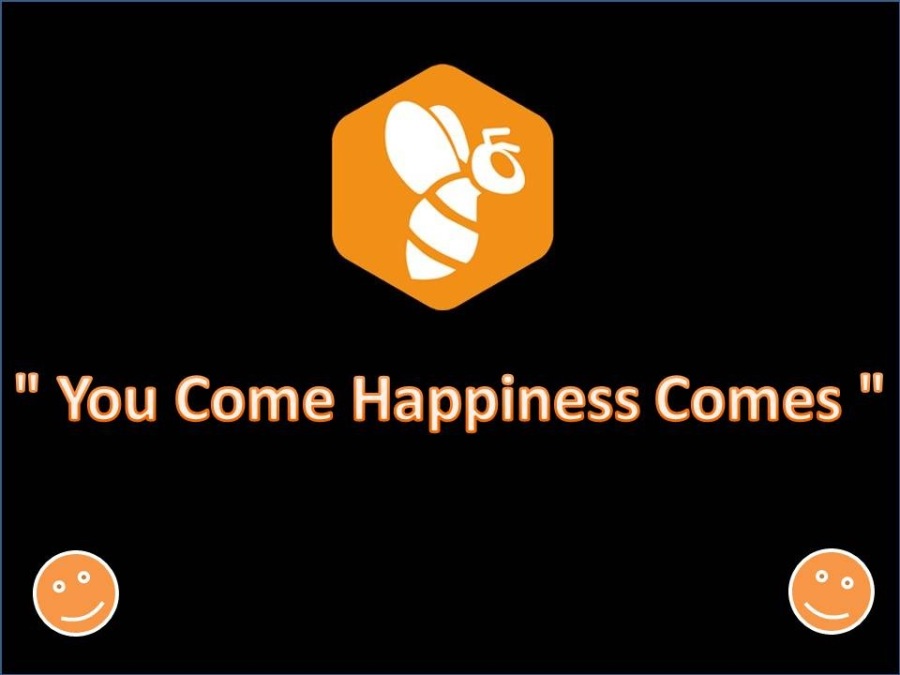 I don't know if this is my Aha moment yet. But, what happened today drove me to write this post before going to bed. A friend of mine this evening told me, that I bring happiness when we meet. Has anyone said that to you ? (if they did - Awesome).

I felt genuinely happy. I hear alot of people tell me;

" Your training session was awesome! 
 I love your energy!  
I love the way you interact with people!  
How are you active all day!  
"What keeps you going " and so on. 
I am not praising myself here but no one used the below words to me.
We hear alot of people including our loved ones say  
"You make me happy! but that is completely different to someone saying you bring happiness when you come. 
I was enraptured with that comment.

So I asked in turn "Does that mean I take the happiness when I go "and the answer was "Yes" in giggles. 
Well, I replied "I intend to leave the happiness behind my friend" And there came 
"You come Happiness comes" 
I am here to bear witness to what our actions can do to other people. The people we interact with, in our daily lives.
Just look around at the impact we make on the people around us. 
How can we, channel our energy around to other people, so not just one but hundreds of people feel the same way. In turn, they make your day with lovely words of appreciation and create a chain reaction where they end up doing the same to other people.
Whenever I read a great post or see an awesome picture, I don't hesitate for a moment to thank them. 
Let them know they're valued greatly and the impact they made through their work.
You must have received many such lovely words of appreciation. It will make your day or if you haven't, my gosh believe me, that's better than the feeling of winning a jackpot. Although I don't really mind winning one!
Well, this comment I got that day made me really happy. 
I know happiness needs to spread not just to one person but to all people, all around the world. Everyone deserves to be happy. But in order to be happy, you must define what happiness means to you?
I'm still figuring that out. Happiness is a state of mind at any given moment caused by an action. 
I believe we were all put here on earth, to achieve something in life and why not start with the person right next to us. Bring happiness and fill their world with smiles.
IMHO I feel that we all need to go the extra mile than what do we normally do in our lives. 
I am doing everything possible to achieve this every single day.
About me
I am a person who loves life and lives to enjoy every single minute given to me. I love to write and have got an opportunity to do so now. 
Thank you for reading this article and I welcome your comments. 
I follow some amazing people here on Linkedin and Bebee, from whom I draw my inspiration to write. 
If you find this article very useful, please share it with other members of your Bebee network. "To share to learn " #BeBee. This post was originally published on Linkedin.
You can read some of my other articles on beBee if you would like more:
https://www.bebee.com/@fatima-williams
https://www.linkedin.com/today/post/author/posts#published?trk=mp-reader-h
You have no groups that fit your search