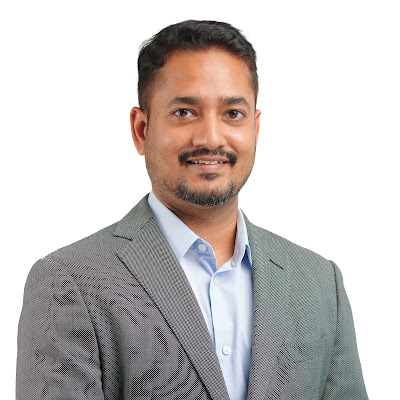 Vikash Chandra Sharma
Senior DS & Expert for Risk in Banking / NBFCs
Abu Dhabi, أبوظبي
حول Vikash Chandra Sharma:
Data Scientist, Strategist and Statistician with 11 years of experience in Data Science and Analytics. I have been leading data science teams and contributing on technical and strategic fronts. I have vast experience in Banking and Finance and have also worked with companies in Healthcare and Stocks and Indices. I have worked in the risk and data for banks like Barclays Capital and leading NBFC in India (Bajaj Finance).
Technically, I am well versed in Python, R, SAS, and have good experience with Spark and Hadoop. With Statistics as my background, I have abilities to mine hidden knowledge within larger sets of structured, semi-structured and unstructured data. I can implement various machine learning algorithms on larger data sets with heavy dose of applied statistics.
تجربة
Eureka AI (Abu Dhabi, UAE)
LeadingtheDataScienceproductbuildingforMoneyLendingmarkets(DS2:FI)indifferentgeographiesnamelyIndia,Indonesia, and US. The product brings in the capability of bringing together data from various sources like bureau, open banking and Telco and then utilize them to underwrite customers for various financial products.
BAJAJ FINSERV (Pune, India)
LeadtheDataScienceunitforB2B:EMICardbusinesslineforBajajFinance.ThisbusinesslinehadthelargestCustomerbase and was one of the top contributors in B2B in terms of revenue.
LeadtheteamonthreefrontsnamelyDataScience,DecisionScienceandPortfolioAnalytics.Iwasresponsibleforoptimizingand supporting the business with data backed decisions and data science-based solutions.
MSCI (Mumbai, India and Makati, Philippines)
Leadaglobalteamof8datascientistswithdirects(JuniorDataScientists)atdifferentlocationsnamelyManila,MumbaiandGeneva.
 Played a vital role in building the Data Science Team at MSCI and was also a member to the AI Governance Council within MSCI which was solely responsible to review any Data Science initiative and rationalize the deployment of the solution
Previous Organizations (Barclays, UnitedHealth Group, Global Analytics)
Represented UnitedHealth Group at the first Healthcare conference at IIM Ahmedabad and presented my paper on Ensemble Approach for Zoonotic Disease Forecasting using Machine Learning techniques
PresentedtheDigitalAdoptionstrategyandtechniquestotheexecutivecommitteeinJohannesburg,SA.Thisstrategywasfurther submitted for awards and ABSA won the Gartner Award for this.
التعليم
Post Graduate with an Integrated 5Yr Masters degree in Statistics and Informatics from Indian Institute of Technology (IIT) Kharagpur.
Statistics and Informatics
Relevant Courses: Probability and Statistics, Statistical Inference, Sampling Techniques, Econometrics, Operations Research, Genetic Algorithm, Design and Analysis of Algorithms and Database Management
محترفون من نفس قطاع الخدمات المصرفية/القروض مثل Vikash Chandra Sharma
محترفون من قطاعات مختلفة بالقرب من Abu Dhabi, أبوظبي
المستخدمون الآخرون الذين يطلق عليهم Vikash
وظائف بالقرب من Abu Dhabi, أبوظبي
---

Vitals Restaurant & Cafe

Abu Dhabi, الإمارات العربية المتحدة

Hello, we need a Junior Barista to our Team in Vitals Restaurant & Cafe. We are looking for someone who have experienced in Speciality Coffee. · − Experience in espresso machine and coffee grinder cal ...

---

HRAVAILABLE

Abu Dhabi, الإمارات العربية المتحدة

Selecting new products and reviewing the old. · Identifying and meeting suitable suppliers/manufacturers. · Maintaining relationships with existing suppliers while seeking new ones · - .Regularly revi ...

---

Destination Hotels

Abu Dhabi, الإمارات العربية المتحدة

دوام كامل

Summary · You will be responsible for the efficient running of the department in line with Hyatt International's Corporate Strategies and brand standards, whilst meeting employee, guest and owner expe ...