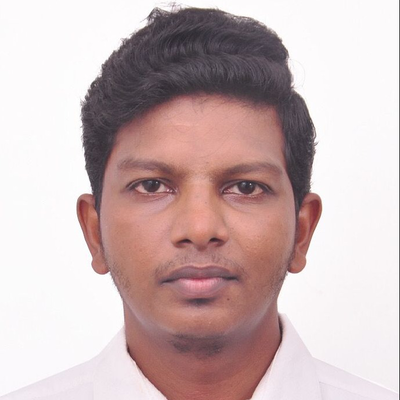 حول Lahiru Abeysinghe:
I am an AWS certified DevOps Engineer with 6+ years of experience in the tech industry with hands on experience in architecting, deploying, supporting, monitoring, and maintaining mission critical infrastructure in AWS, GCP, Azure, and IBM Cloud. I have got hands on experience in micro-services and as well as monolithic systems in configuring and maintaining security firewalls. I am currently residing in Sharjah, UAE, and am reading for my Master's degree as a part-time student.
تجربة
I was the IT Infrastructure and Devops Engineer for PMsquare, which is a subsidiary of Cornerston Australia, where I oversaw a Canadian based diversified IT company which focuses on GRC, Data Analytics and Cloud Infrastructure. Most of their client applications and infrastructure is hosted in IBM Cloud. I was responsible for the deployment, maintenance, and monitoring of infrastructure of clients, some of which cater over 90 million customers in over 60 countries.
Before my time at PMsquare, I worked at a local Software company called Fidenz Technologies, where I worked in liaison with a Swedish Customer Information Provider, named Itesco AB. At the beginning of my time at Fidenz, Itesco had a monolith system, which during my time was revamped into microservice application. That is when I was able to gain hands on experience in AWS EC2, VPC, IAM, ElasticSearch, CloudWatch, ECS, EKS, CloudFormation, etc.
التعليم
I graduated as a Bachelor of Science in Information Technology in 2015. I have obtained AWS Certified Solutions Architect - Associate certification . In addition to the AWS certification, I am also certified in Juniper Networks (JNCIA- SEC). I am currently reading for my Master's as a part-time student.
محترفون من نفس قطاع التكنولوجيا والإنترنت مثل Lahiru Abeysinghe
محترفون من قطاعات مختلفة بالقرب من AL Nahda Second, الشارقة
المستخدمون الآخرون الذين يطلق عليهم Lahiru
وظائف بالقرب من AL Nahda Second, الشارقة
---

Open House Properties

Dubai, الإمارات العربية المتحدة

دوام كامل

We need someone to be our Receptionist / Admin Assistant. This job is very important for our company. You need to have 3 years of experience in Real Estate and know about CRM Systems. You also need to ...

---

Transguard group

dubai, الإمارات العربية المتحدة

OTHER

Transguard Group was established in 2001 and has diversified significantly, we lead in the fields of Cash Services, Security Services, Manpower Services, Facilities Management & Aviation. Transguard G ...

---

Validus

Dubai, الإمارات العربية المتحدة

We are looking for a Receptionist to manage our front desk on a daily basis and to perform a variety of administrative and clerical tasks. · As a Receptionist, you will be the first point of contact f ...