4 years ago · 2 min. reading time · visibility 0 ·
Why I love BeBee ?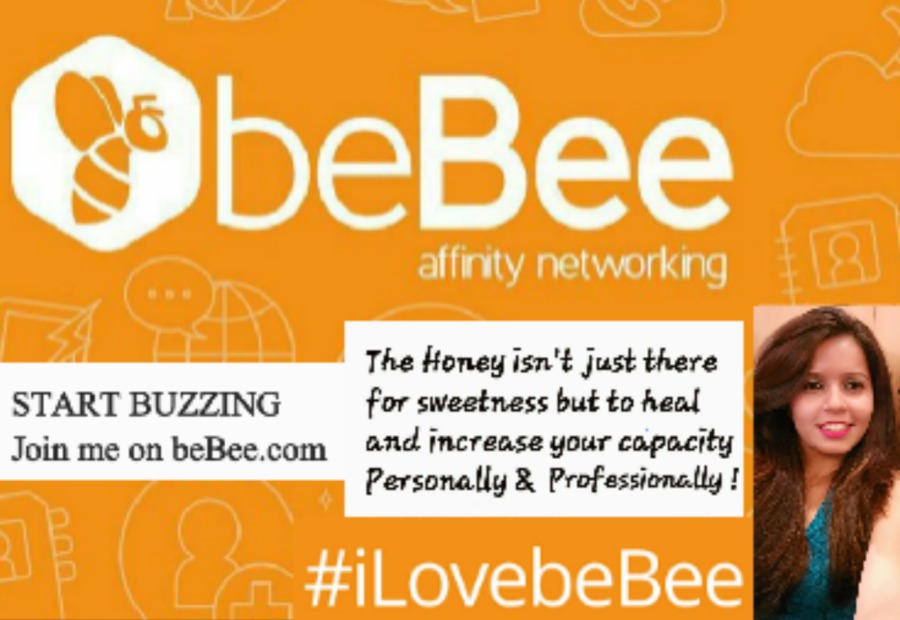 Because Engagement Becomes Enjoyable & Enriching - beBee
Affinity is when your connections told you what they'd like to read. What they know and what their interests are. 
We see a live example of this from one of the most prolific writers on beBee Dr Ali Anani buzzes. He delivers every single idea sparked by his enriching buzzes which form fruitful intruguing discussions. His readers engaged, thrilled and intrigued. He is the shooting star on beBee. The biggest star on beBee shines thereby the star's around him shine from the reflection the knowledge he shares. He inspires to go about and do the same.

Now this is affinity in play. The primary focus and that which beBee flourishes on.
Your connections know you. Interact with you and go one step ahead to brighten your day by commenting with you.
This never happens only anyother social media platform. 
Imagine if we had this kind of engagement in schools , colleges and at work. I am left in awe as I can't wait to discover this myself when I get back to teaching bright inquisitive minds.
My affinity with beBee Allows me to sidestep the things I can't do and focus on the things I can do. 
Fatima Williams
Side stepping helps me reflect on the things I can't or don't know and focus on things I can and do know. This allows me time to learn the things I don't know with added confidence.
There's always a buzz from somebody to brighten your day incase of a hectic day at work.
Your sure to read a buzz that tells you it's not about the mistakes you made but what you learnt from them.
There's something pretty cool as the Live Buzz that's gives you a live view of the other person's world. A place miles away from you, displayed to you with simplicity. One is in awe of such virtual visits considering travel costs these days (LOL 😂).
I love reading I always have. 
Author in Source Title
Reading gives me lessons for my daily life. A few activate my brain and gets the thinking box ticking. And the one's related to my work inspire me and get me more productive. I don't get into buzzes that argument who is better or into political ones.
So what's your kind of buzz and have you found your beBee niche that's get's your thinking cap on.
Why I love reading on beBee. It's a one-stop affinity network for all your personal, professional branding and development.
Author in Source Title
One of my favourite writers on beBee said to get an audience your writing should be simple and you should connect with them. I believe that once we connect personally and professionally a friendship based on affinity with the reader's is born. This is the environment that I wish to thrive in and wish the world becomes the same.
I'd love to know your thoughts!

My Path on beBee has been Blissfull so far !
To read about my beBee journey visit my blog or follow me here as I share my experiences with you.
https://www.bebee.com/@fatima-williams
JOIN ME on beBee and start buzzing
My beBee lesson

"In giving we receive;
 In receiving we learn;
 In learning we grow. "Fatima Williams
Here's a link to my very first buzz on beBee
https://www.bebee.com/producer/@fatima-williams/my-world-of-bees-buzzes-honey
I invite you to join my hive - Why beBee to share your experiences on Why beBee ?
https://www.bebee.com/group/why-bebee
About me
I am a brand ambassador on beBee , an ardent reader and during my working hours provide HR Recruitment services to many organisations in the GCC. I love life and live to enjoy every single minute given to me.  I love to write and do so rarely ( Winks)
Thank you for reading this article. I welcome your comments. I follow some amazing people on beBee from who I draw my inspiration to write. If you find this article very useful or interesting, please share it with other members of your Social networks.
"To share to learn"
***All content & Images Copyright 2017 ***No image shall be used without my consent apart from through this buzz***
"
You have no groups that fit your search