4 years ago · 2 min. reading time · visibility ~100 ·
Partner with 360 HR Partners for Recruitment Services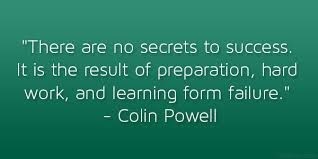 I add passion, value, and purpose to my personal and professional life.
My purpose is to transform the way employer's interact with job-seekers and help recruitment grow; Transform the way companies interact with employees/customers and help businesses grow
Bringing the human touch to the recruiting process! 

As a recruiter/ consultant I connect you with the right employer and vice versa.
As a consultant to companies, I recruit candidates with the will and skill needed for the job at hand. I look for passion and fire to recognize oneself and other's while on the job and a person who is capable of a work-life balance.
Here's an open invitation to all companies in the GCC and other parts of the world where we operate - connect with me on Linkedin and beBee. 
Partner with us for your recruitment needs - 360 HR Partners

 360 HR Partners is a leading HR Services and Executive Search company based in UAE. "We can take away many of your day-to-day hassles, enabling you to focus on your core business area". 
With our offices in UAE & India, we are working with clients across the Middle East, Africa & India, sourcing talent locally as well as from the overseas markets.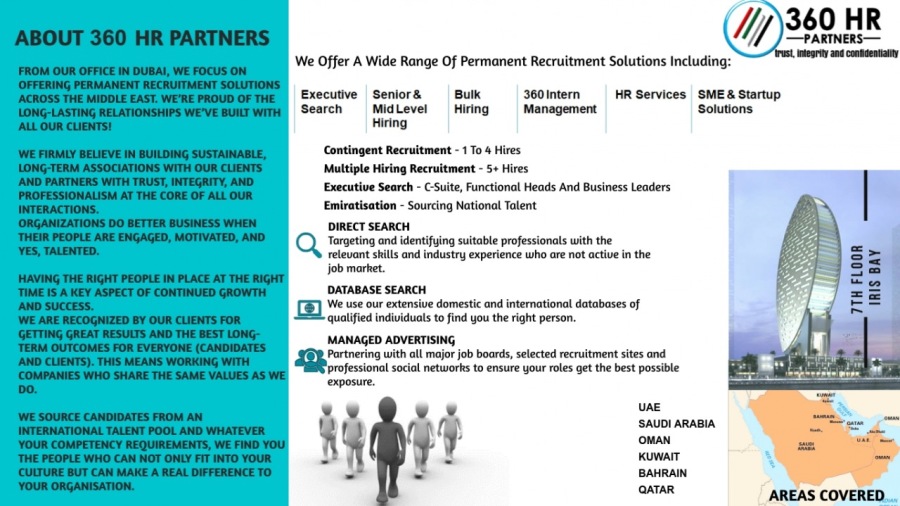 We can be the driving force to get you the best talent in the market.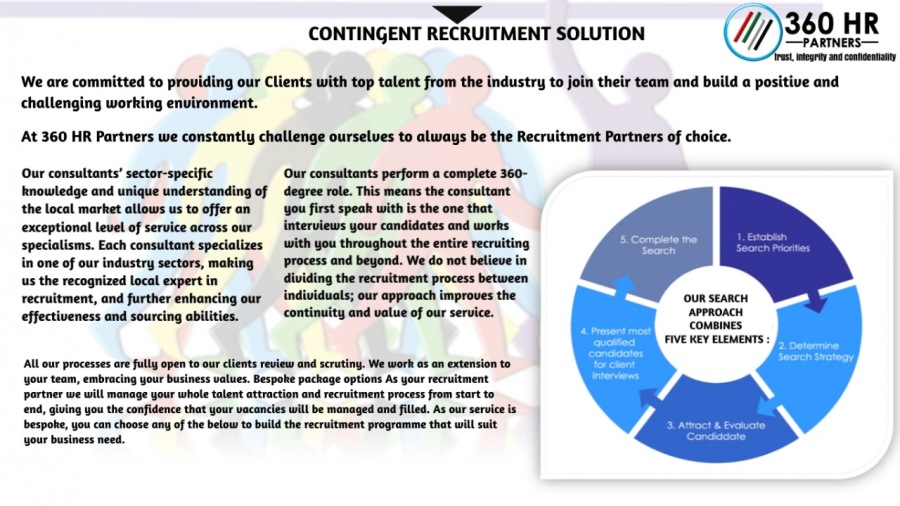 We represent the face of many top companies in the UAE.
Organizations do better business when their people are engaged, motivated, and yes, talented. Having the right people in place at the right time is a key aspect of continued growth and success. 

We are recognized by our clients for getting great results and the best long-term outcomes for everyone (candidates and clients). 

Author in Source Title
This meant working with companies who share the same values as we do Evaluate potential hires' skills on the job. 
We assess your employee's work performance before deciding to extend an employment offer to them. Cultivate teaching and leadership skills. Advise employers to develop their training abilities as they hire. Reveal areas for improvement. Offer new perspectives and questions that challenge the status quo. Showcase your company. Branding can be a valuable way of connecting with recent graduates who will learn your company culture and prime candidates to fill entry-level roles in the future. 
What, we do as recruitment partners? 

Send me an email once you connect with me here or on beBee to see how I can help expand your team with purposedriven talented candidates.
Your candidate can be in any part of the world and if he is the right match I will be the shooting star that lights up both worlds. The employer and employee.
What are you waiting for connecting with me today?
Note: You can connect with me on Linkedin and beBee.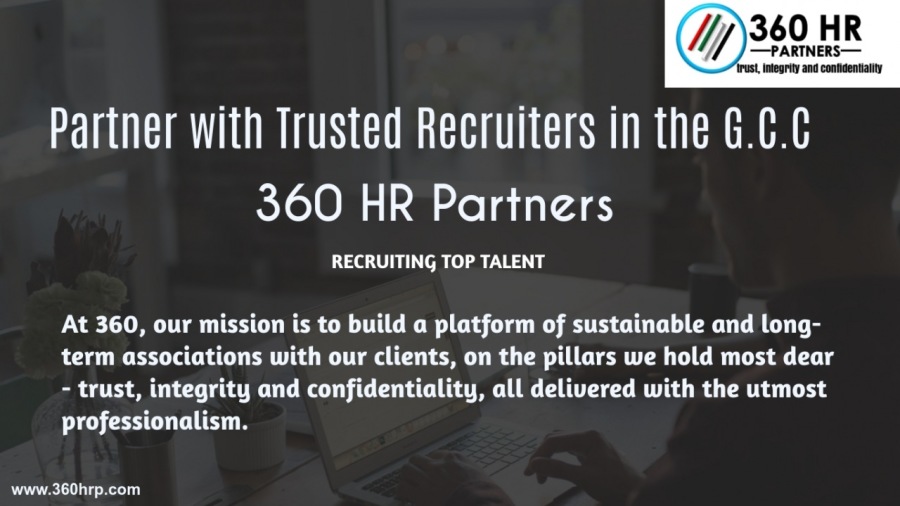 #ExecutiveSearch #Recruitment #Hospitality #GCCJobs #UAEJobs #EmiratiJobs #360HRpartners #UHNWIsearch

About me
I am a brand ambassador on beBee, an ardent reader and during my working hours provide HR Recruitment services to many organizations in the GCC. I love life and live to enjoy every single minute given to me. I love to write and do so rarely ( Winks)
Thank you for reading this article. I welcome your comments. I follow some amazing people on beBee from who I draw my inspiration to write. If you find this article very useful or interesting, please share it with other members of your Social networks.
"To share to learn" Stay awesome always!
You have no groups that fit your search