Partner with me for Recruitment Services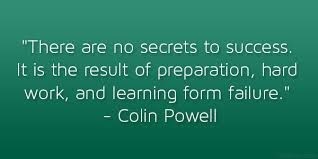 I add passion, value, and purpose to my personal and professional life.
My purpose is to transform the way employer's interact with job-seekers and help recruitment grow; Transform the way companies interact with employees/customers and help businesses grow
Bringing the human touch to the recruiting process! 
 
As a recruiter/ consultant I connect you with the right employer and vice versa.
As a consultant to companies, I recruit candidates with the will and skill needed for the job at hand. I look for passion and fire to recognize oneself and other's while on the job and a person who is capable of a work-life balance.
Here's an open invitation to all companies in the GCC and other parts of the world where we operate - connect with me on Linkedin and beBee. 
Partner with me for your recruitment needs 
I can be the driving force to get you the best talent in the market.
What, we do as recruitment partners? 
 
Boost your employer brand and be a boon for your recruitment strategy. 
Define your needs for hiring and structure a program to hire qualified people who will add value to your company.
 
Send me an email once you connect with me here or on beBee to see how I can help expand your team with purposedriven talented candidates.
What are you waiting for connecting with me today?
Note: You can connect with me on Linkedin and beBee.
 #ExecutiveSearch #Recruitment #Hospitality #GCCJobs #UAEJobs #EmiratiJobs  #UHNWIsearch
 
About me
I am a brand ambassador on beBee, an ardent reader and during my working hours provide HR Recruitment services to many organizations in the GCC. I love life and live to enjoy every single minute given to me. I love to write and do so rarely ( Winks)
Thank you for reading this article. I welcome your comments. I follow some amazing people on beBee from who I draw my inspiration to write. If you find this article very useful or interesting, please share it with other members of your Social networks.
"To share to learn" Stay awesome always!
قد تكون مهتمًا بهذه الوظائف
تم العثور عليها في: Talent AE - منذ يومين

---

Hapag-Lloyd

Dubai, الإمارات العربية المتحدة

دوام كامل

Sales Coordinator, Sales Coordination - Area Arabian Gulf · Full Time · Dubai - United Arab Emirates · With Professional Experience · 3/24/23 · 1227578 Food, machinery or T-shirts: Hapag-Lloyd moves goods around the globe with over 250 container ships. We connect more than 600 ...

تم العثور عليها في: Talent AE - منذ 3 أيام

---

ekar

Dubai, الإمارات العربية المتحدة

دوام كامل

About ekar · ekar Mobility with an innovative car sharing and Subscription service. · The Middle East's first and largest self-drive mobility company, ekar provides users with on-demand access to a network of thousands of carshare and subscription leasing vehicles within its 'Sel ...

تم العثور عليها في: beBee S2 AE - منذ 3 أيام

---

Jones Lang LaSalle IP, Inc

United Arab Emirates, الإمارات العربية المتحدة

OTHER

How we support the Whole You: · Our benefits are a good reason to come to JLL. · We are committed to hiring the best, most talented people in our industry, and then empowering them with the resources and support to enhance their health, financial and personal well-being. Our und ...